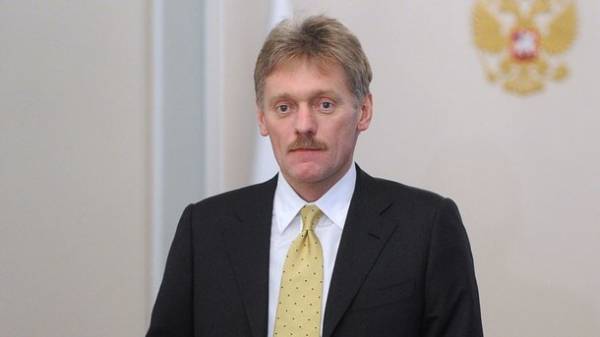 The Kremlin is sorry that the Eurovision organizers "were unable to call" Ukraine to admit to the contest the Russian singer Yulia Samoylova, who previously illegally entered Crimea. The journalists said the press Secretary of the President Dmitry Peskov.
"We (can) Express regret (in connection with the participation of the Russian Federation), as well as to Express regret that the organizers of the Eurovision was not able to fulfill the terms of their own rules and were unable to call a country that has expressed willingness to hold this contest, follow the rules of the host party", – said Peskov.
We will remind, on March 22 it became known that the SBU has banned entry to the territory of Ukraine Samoilova for a period of three years. According to the head of the Department of interaction with mass media and public relations of SBU Elena Gutlyanskii, "the decision was made on the basis of the data on violation of legislation of Ukraine".
Samoylova in June of 2015 took part in a gala concert in Russian-occupied Crimea.
The President of Ukraine Petro Poroshenko, commenting on the ban on entry Samoilova, said that Russia deliberately went to the provocation.
62-th Eurovision song contest will be held in Kyiv from 9 to 13 may. It will bring together performers from more than 40 countries.
Yesterday , the European broadcasting Union confirmed that Russia will not take part in the Eurovision song contest in 2017.
Comments
comments