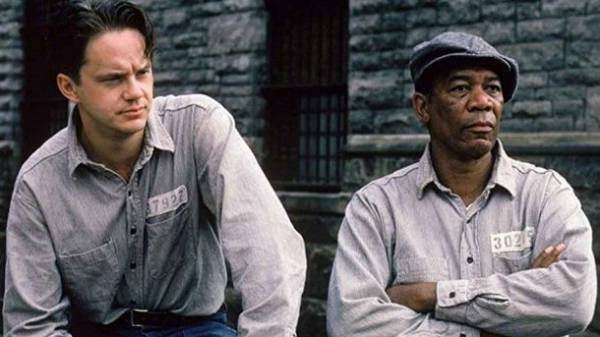 In honor of the 70th anniversary of the king we decided to choose five films, which, in the opinion of the editorial Board, most clearly convey interesting stories of the author on the screen. Now you will have something to watch in a rainy autumn evenings:
"The Shawshank redemption"
INGOs do not know that this film is based on the novel king's "Rita Hayworth and Shawshank salvation". The film confidently takes the leading positions in the lists of the best films of all time, according to the results of the audience voting. The story takes place in the late 50-ies of the last century. A young banker Andy Dufresne for the murder is sentenced to life imprisonment, but he categorically denies his involvement in the crime.
"1408"
Famous writer Mike Enslin, writing his novels in the genre of "horror," writes another book about unusual phenomena and poltergeists in hotels. Not believe in the existence of the afterlife, Enslin decides to settle in the notorious room 1408 of the hotel Dolphin, which has been empty for many years…
"Hearts in Atlantis"
Bobby – 11-year-old boy from a small town, living with a lonely widow Liz Garfield. One day the mother takes them into the house of the guest, an older man named Ted Brautigan. Ted is a true friend to Bobby, but his mother kind of friendship is not ecstasy. After a while Bobby begins to manifest unusual abilities. Soon, Bobby learns that Ted is the real seer, and he's being hunted Kan-Toi, people are trying to use his gift to destroy the world. Soon the conflict between Ted and Bobby's mother reaches its climax and an angry woman is going to call the police.
"Dreamcatcher"
The plot revolves around four friends: Jonesy, Henry, Pete and beaver. In childhood they saved weird boy named Duddits and in gratitude for it received some superpowers. After many years have passed, but the guys are still my friends and meet every year in a forest hut, to hunt and to remember the past. This year they meet again, but this time around they start getting inexplicable and frightening things.
"The shining"
Closes our top five cult movie with Jack Nicholson in the title role, filmed by Stanley Kubrick. Jack Torrence arrived in an elegant secluded hotel to work caretaker during the off season with his wife and son. Torrens here had never been before. Or is it not so? The answer lies in the darkness, woven from a criminal nightmare.
Comments
comments