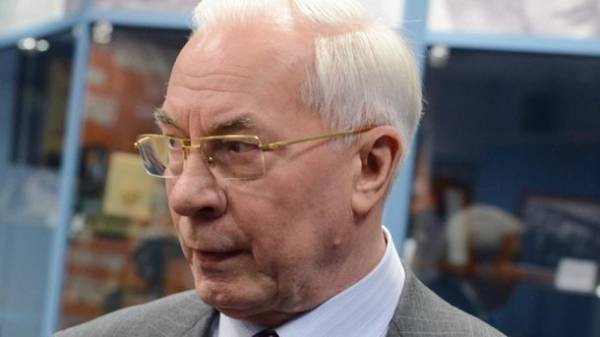 First Vice-speaker of the Verkhovna Rada of Ukraine Irina Gerashchenko sharply reacted to Facebook for a statement of ex-Prime Minister Mykola Azarov about the visa-free regime of Ukraine with the European Union. In particular, Azarov called bezviz Ukraine and the EU "torn underpants".
"Now Ukraine TSE Europe. What the country received as a result – only torn shorts. No lace panties as shouting on the Maidan and torn pants, so to speak, because there is no money even to buy normal", – he said.
"The old man kozlodoev – immortal image, the reincarnation of which we see in the ex-Premier, who raves about cowards in Moscow. The horror, I remember, who led the country", – said Gerashchenko.
"The old man kozlodoev" – the song of the group "Aquarium". The author of music and words – Boris Grebenshchikov. Wide popularity the song has received after appearing in the film "AssA". In the film, the character of the song "the old man kozlodoev" is associated with one of the main characters of the film businessman of the shadow economy Krymov.
Comments
comments