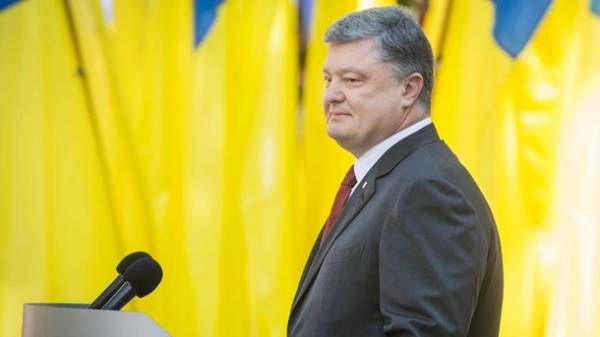 President of Ukraine Petro Poroshenko said that more than one billion hryvnias allocated for the needs of Air forces of Ukraine the Armed forces of Ukraine.
"For the resumption of combat capability, maintenance, operation and repair of weapons, military equipment of Air forces of Ukraine allocated from the state budget more than one billion hryvnia. This will allow you to put in the unit more than 40 major weapon systems, equipment," – said the head of state during his working trip to Vinnytsia region on the occasion of the Day of Air forces of VSU.
SEE ALSO
Ukrainian forces raise wages – Ministry of defence
He recalled that the combat strength has already joined the repaired and upgraded aircraft, air defense, missile and radar complexes.
SEE ALSO
Poroshenko promised to significantly improve the lives of military
In addition, according to him, changes in the program of training of flight personnel, in particular, at 50 hours increased plaque each cadet, increased requirements for pilot training in the conditions approached to the fighting.
Comments
comments