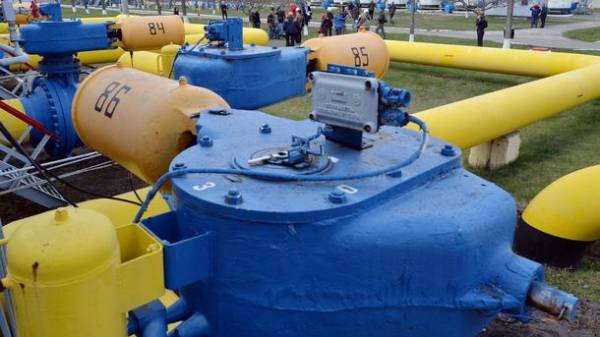 Russian gas monopoly Gazprom confirms the receipt of the decision of the Arbitration court in Stockholm on the revision of the terms of the contract with "Naftogaz of Ukraine" for supply of gas. About this informed the Deputy chief of Department "Gazprom" Sergey Smith.
"Indeed, we have just received an interim arbitration decision. It is dedicated to solving fundamental legal issues and does not contain any specific numbers," said Smith.
"The volume of the document is very large, 790 pages. We now analyze its contents to come to any conclusions," he added.
We will remind, the Deputy foreign Minister of Ukraine Olena zerkal said that the decision of the Tribunal "a clear victory" of Ukraine.
According to her, the position of the Tribunal on the key issues was this:
the condition "take or pay" cancelled completely ("the lion's share of the financial requirements of Gazprom," – said zerkal);
the prohibition of re-export is cancelled in full;
the price formula revised in 2014 – the "European hub".
She noted that the interest of Ukraine in this case is to supply gas to Ukraine based on European principles and rules of functioning of the gas market, "as required by national law, the provisions of the Treaty establishing the Energy community and the Association Agreement between Ukraine and the EU."
"The only company that aggressively opposes this – "Gazprom". Since under such circumstances to amend the contract by negotiation was impossible," – said zerkal.
In the summer of 2014, Naftogaz and Gazprom have filed against each other claims to the Arbitration Institute of Stockholm chamber of Commerce. Both complaints concerned the contract of purchase and sale of gas, which was concluded in 2009.
Naftogaz urged the court to recognize the principle of "take-or-pay" is not applicable in the world practice; also, the Ukrainian side believes is not a market contract formula for determining gas prices. Also, "Naftogaz" demanded the return of 17,87 billion for gas purchased since may 20, 2011 to October 2015.
Gazprom, in turn, urges Naftogaz to follow the contract and pay all recorded in the volumes of gas and to pay fines – in the amount by 45.78 billion.
In October 2014, Naftogaz additionally filed a complaint under the transit contract, which was signed in the same year 2009. In this case, "Naftogaz" expects to collect from the Russian company of 12.09 billion. "Gazprom" demands of 6.64 billion.
The total amount of claims has already exceeded 80 billion dollars.
Comments
comments