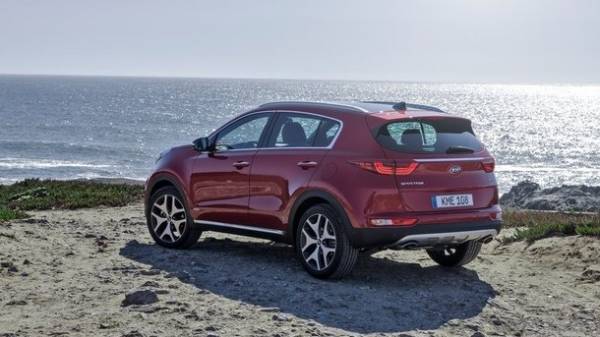 From January to July this year in Ukraine was sold and was 43 384 new cars, which is almost a third more than in the same period last year, according to the Association "Ukrautoprom".
The Association has identified which models of new passenger cars were most popular in Ukraine over the last seven months.
The greatest demand for the representative of the Korean car – KIA Sportage. This compact crossover picked 2225 customers, and its market share of new passenger cars amounted to more than 5 percent.
On the second place of the Renault Logan. Cars of this model from the beginning of the year was 1668 registration numbers.
Skoda Octavia with a score of 1430 was the car took the third position in the ranking.
The fourth position went to Renault Duster – 1367 PCs.
Closes the five of leaders is another compact crossover – Toyota RAV-4 auto indicator 1245.
Also in the top ten most popular cars of the period January – July 2017 were: Toyota Corolla – 1086 PCs., Hyundai Tucson – 1006 PCs., Nissan Qashqai – 909 PCs, Volkswagen Tiguan – 866 pieces and Ford Fiesta – 859 PC.
Recall, the most productive sales month was March, when Ukrainians gained more than 7 thousand new cars. July result – 6 425 car – was only the fifth in seven months. During all seven months has been a positive trend for 2016, with maximum growth in January (+51%) and minimum in April (+15%).
Comments
comments