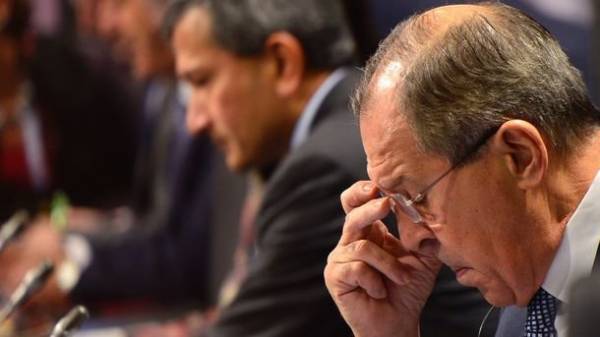 The Minister of foreign Affairs of Russia Sergey Lavrov believes that the international relationships are harder than it was during the confrontation between the West and the Soviet Union, reports "RIA Novosti" with reference to Esquire magazine.
According to him, in contemporary international politics there are no rules anymore.
"Of course, harder now… Then two empires: Western and Soviet, each of which fueled the conflict with the opponents on the territory of third countries. But never on its borders and never directly. Even public rhetoric was softer. Then both camps did not cross the borderline. Today there are no rules anymore," said Lavrov.
He also stressed that, despite not the best relations of Russia and the USA, he managed to build relations with all secretaries of state of the United States, including Rex Tillerson. Lavrov admitted that the diplomats of different countries can present tough rhetoric against each other, and then to communicate properly in person.
We will remind, yesterday during a meeting with Sergey Lavrov in Moscow the Supreme representative of the European Union for foreign Affairs and security policy Federica Mogherini said that "it would be absurd to consider each other strategic partners and have mutual approval − this is not the kind of relationship that partners usually have".
Comments
comments