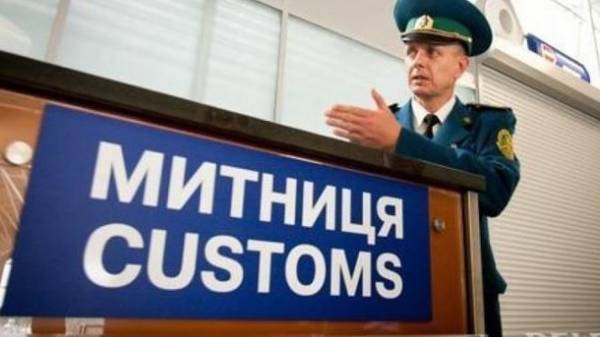 Thousands of Ukrainians travel on uncleared vehicles. Driving without registration in the car, which the Ukrainians have brought themselves, just five days within a single region and for 10 days in several areas. Then you need to either again to cross the state border and the counter is reset, or pay for customs clearance. Violators face large fines.
If the car is "delayed" for a day, will have to pay a fine of 85 hryvnias. If from one to ten days – 3400 hryvnias, if more than 10 days – 8500 hryvnia. Of the foreigner and the car can be arrested, and the Ukrainians be taken away and sent to a shtrafploshchadka. In the amount of the fine can reach hundreds of thousands of hryvnia. As already said, website "Today," recently, the Kyiv appeal administrative court ordered the owner of the Mercedes-Benz E320 Lithuanian rooms and a fine of 300% of the unpaid amount of customs duties is more than 1.6 million UAH.
As explained by Alexander Plahotnik, the penalty can really make six figures, but only if law enforcement can prove that the owner of the car not just "missed" the deadline and have not managed to clear the car, and deliberately evaded the payment of tax. "Indeed, according to article 485 of NK can be fined 300% of the unpaid taxes and fees. If customs, for example, is worth 10 thousand dollars, the penalty can reach 30 thousand dollars. But it's special cases, most often a fine – 8500 hryvnia," – says the lawyer.
What threatens the Ukrainians who have violated the customs code:
The car stayed in Ukraine for a day – a fine of 85 hryvnias
From 1 to 10 days – a fine of 3400 UAH
More than 10 days – a fine of 8500 UAH
Refused to pay the fine – car arrest
If the foreigner has brought to Ukraine a car, and returned home without him, Ukrainian law enforcement agencies can apply in the country of the resident with the requirement to fine the offender. In addition, the machines without registration can be declared wanted.
Read more about is it possible to buy a car in a foreign room and how to buy cheap cars, you can read here.
Comments
comments