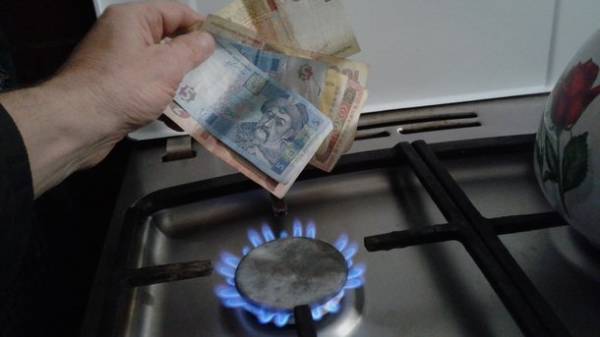 The national Commission carrying out regulation in the energy and utilities (NKREKU) are unable to adopt the draft new methodology of tariff calculation for services of the gas companies.
The Commission was unable to adopt the draft as the meeting of the regulator was closed, its head Dmitry Vovk because of the activity of representatives of the Federation of trade unions of Ukraine, which prevented the holding of the meeting.
Before the closure, introducing the draft decision, the chief of Department of regulation of relations in the oil and gas sector Tatiana Ryabukha said that under the proposed changes, the monthly fee is to be calculated on the basis of the maximum connected capacity, i.e. the maximum gas consumption by all user devices, as previously proposed, based on the ordered power to be determined by the Commission.
"Proposes a transition from technical power, which today includes regulations, ordered capacity," she said, adding that for consumers, which has only a gas stove (regardless of the presence or absence of the counter), ordered capacity will be 1.2 cubic meters per hour, whereas previously it was the value of 2.5 cubic meters per hour.
SEE ALSO
In Ukraine return the subscription fee on gas: how will it work and how much we pay
According to the project for other categories of consumers (which in addition to the plate can be gas water heater or boiler), suggested the following ranges of ordered power – up to 2.5 cubic meters per hour; 2.5 to 4 cubic meters per hour; 4 to 6 cubic meters per hour; from 6 to 10 cubic meters per hour; from 10 to 16 cubic meters per hour.
We will remind, the decision of the National Commission of regulation of energy and utilities, which abolished the fees for gas, was published on 27 April 2017. New methodology and tariffs for gas distribution allow to reduce significantly the tariffs for thermal energy and the size of the bills for the service on the centralized heating for the population.
Comments
comments