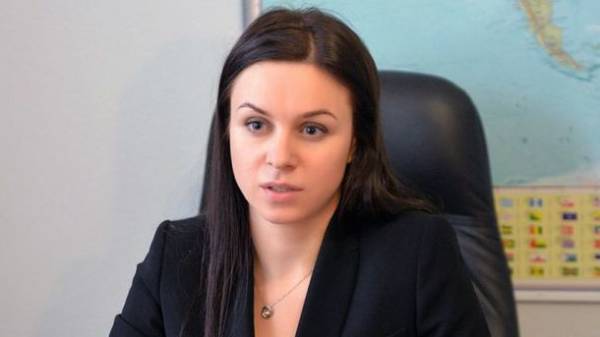 Selling of state blocks of shares of 8 energy companies, planned property Fund in August 2017, will allow to minimize risks to the energy security of Ukraine.
This was stated by MP of Ukraine, member of the Committee on fuel and energy complex, nuclear policy and nuclear safety of the Verkhovna Rada Natalia Katser-Buckovski, reports gazeta.ua.
"Power lines is worn by more than 60 percent, some Ukrainian energy assets are worn to 85 percent – it leads to enormous loss on the transfer of electricity to end customers, but also increases the probability of termination of supply at all. To neutralize these threats, I believe that the announcement by the state property Fund of Ukraine of the beginning of the auctions on sale of shares 8 energy companies – is absolutely a positive step towards strengthening energy security," said kacer-Buckovski.
Privatization of energy companies, according to the Deputy, can become a fashion-savvy move that will greatly increase investment attractiveness of Ukrainian energy sector. Announced the auction has generated interest from foreign companies.
"We already have international investors who are interested in investing in our state assets. For example, Harbin Electric International (China), expressed particular interest in participating in the tender for privatization of the power industry of Ukraine", – the expert reminded.
According to her, the issue of privatization of utilities is discussed not the first year, and state agencies have undertaken considerable preparatory work for bidding for the sale of shares.
"In the summer of 2016, the SPF conducted a large-scale international conference, which discussed investment opportunities of Ukraine in the energy sector. The conference presented the investment environment in certain government enterprises in the energy sector. In addition, last year it was presented a study conducted by the international consulting company PwC and Deloitte on the status and conditions of privatization of energy companies that put up for sale by state. All interested investors had the opportunity to read these documents," says kazer-Buckovski.
The issue of privatization, according to the Deputy, should not be politicized.
"The negative impact of political populists leads to slowing down of the reform process in the country and reduce the effectiveness of the state policy in certain areas", – said the representative of the Verkhovna Rada.
Comments
comments