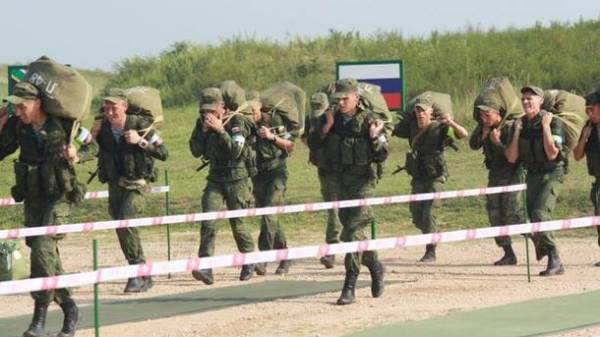 The Belarusian-Russian military exercises are alarming because of the large Russian military presence near the borders of Ukraine, while Russia sticks to its words, so Ukraine can not be calm. About it in interview to the newspaper "Belarusian news" said the Ambassador of Ukraine to Belarus Igor Kizim.
He noted that, despite recent assurances by the Belarusian leader Alexander Lukashenko that Belarus will not become a springboard for an invasion of Ukraine, yet Russia cannot be trusted and needs to be respected.
SEE ALSO
Poroshenko Lukashenko confirmed aggression from the territory of Belarus will not be
"The anxiety still remains, because it is not Belarusian and Belarusian-Russian military exercises. Here we have a question. The word "Russian" causes all the time worrying because of what is happening now in Ukraine. Russia does not adhere to his words, Russia violated all international agreements. From these considerations, the Ukraine will never be easy to treat exercise, where there is a Russian presence. Moreover, the presence of this considerable, if in the teachings it is planned to involve the North-Western military district — a rather large forces and means. While Russian troops will be on the territory of Belarus, of complete tranquility on our side will not" – said Kizim.
"West-2017" joint doctrine of the Armed forces of Russia and Belarus, scheduled from 14 to 20 September this year. According to official data of the Russian Federation, the exercise will be attended by up to 13 thousand troops.
As was stated by Alexander Lukashenko, the joint Belarusian-Russian military exercises "Zapad-2017", which will be held in September, are purely defensive in nature and do not threaten Ukraine or NATO countries.
Comments
comments