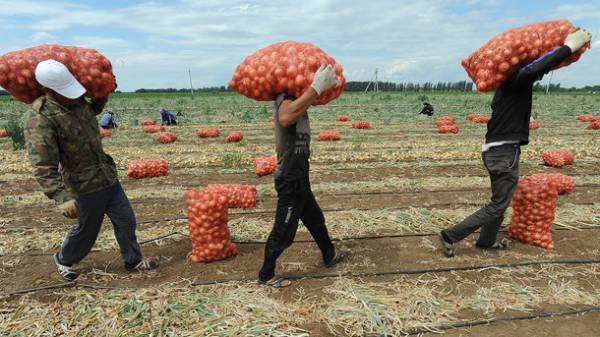 Ukrainian farmers are forced almost daily to reduce onion prices. This is reported by experts of "APK-inform: vegetables and fruits".
This product has become cheaper by 30% on average – today the economy is ready to shipment Luke 4.5 – 6 UAH/kg, depending on quality, quantity and region. Earlier, the price of onions did not fall below UAH 7/kg.
SEE ALSO
Analysts have named the TOP 5 most depreciating fruits and berries in Ukraine
Manufacturers admit that they actively reduce the prices they are forced to because of excess of onions in the market because on sale, in addition to the earlier products, has already started to do the bow later varieties.
However, even after the price reduction, onions in Ukraine twice as expensive as in the summer of 2016.
As it was reported. since the beginning of the week on the largest wholesale markets of Ukraine there is a sharp decline in the price of tomatoes.
Comments
comments