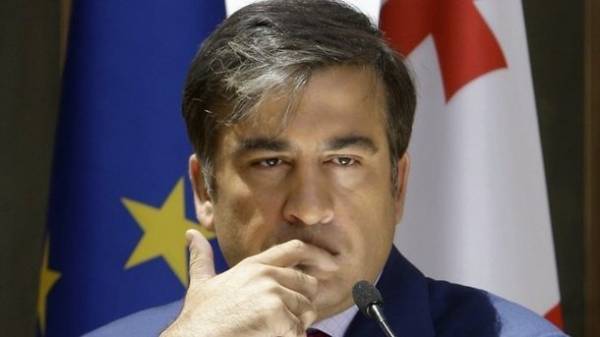 The Minister of internal Affairs Arsen Avakov said that the Parliament should fall to adjust Ukrainian legislation on granting Ukrainian citizenship in order to avoid more problems, as ex-Governor of Odessa region Mikheil Saakashvili. About this he wrote in Facebook.
In his opinion, Saakashvili needs in court to prove their case on the legality of obtaining Ukrainian citizenship.
"Has a formal connotation, there are political interpretations. I'll be glad if Saakashvili, collecting all formal legal arguments in court to prove its legality of the possession of a Ukrainian passport, having debunked all claims. It is beautiful and right, when going to work this democratic and legal institution of appeal decisions. Regardless of who someone likes and what someone's political views and goals", – Avakov wrote.
SEE ALSO
Why Saakashvili was deprived of citizenship and what might be the consequences
He also believes that the Parliament should improve the legislation on granting Ukrainian citizenship.
"I am convinced that in the autumn, with the beginning of work of the Parliament, should immediately make adjustments to the Ukrainian legislation more clearly, firmly and clearly lays out the procedures for granting and deprivation of citizenship, in order to avoid "incidents Saakashvili" – said the Minister.
We will remind, on July 26 it became known that Mikheil Saakashvili has lost his Ukrainian citizenship.
The politician, speaking about his plans for the future in case of deprivation of his citizenship, stated that he intends to stay in Kiev.
Comments
comments