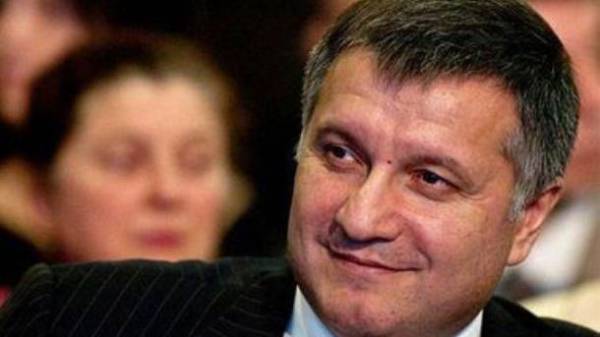 Interior Minister Arsen Avakov ironically commented on his page in Facebook the decision of Russian authorities to simplify obtaining Russian citizenship for Ukrainians.
He believes that the Ukrainians, makes no sense to obtain Russian citizenship.
"Russia has announced a simplified procedure of obtaining citizenship for Ukrainians. Rubbing the handle, the Kremlin uncle can't get enough of its regular hybrid fiction. That's where the Ukrainian people EN masse arguing for Russian passports, and then, you see, and the Ukrainians will not remain – entirely Soviet Russian citizens. Yes, that's the question – and what for, even poorly educated, downtrodden propaganda man to enter the Russian citizenship and to take a Russian passport?", – Avakov wrote.
SEE ALSO
More than 100 thousand Ukrainians in 2016 received Russian citizenship, rossm
"Can money make more money will become less taxes, a higher quality of life? If you don't live in the screen, rush tiv – no. No way. Maybe more liberal freedoms? Silent. Can passport bassiste our Ukrainian? Can taking red Russian passport in Crimea, the Crimeans began to live like bourgeois French rivjera expensive selling all services to the crowds of tourists? Maybe the double-headed eagle on a red passport will be protected against sanctions Russian business? Can education for children in the Kursk and Belgorod oblasts of Kharkiv beautiful?", – inquired the Minister.
He noted that if anyone wants to get a Russian passport, it will be incompatible with Ukrainian citizenship.
As reported, Russian President Vladimir Putin signed a law that allows you to cancel the decision on the acquisition of Russian citizenship for persons convicted for terrorism and extremism, as well as introduces the procedure for taking the oath at the introduction into citizenship of the Russian Federation. In addition, the law establishes a simplified procedure for obtaining citizenship and residence permit in the Russian Federation for Ukrainians.
Comments
comments