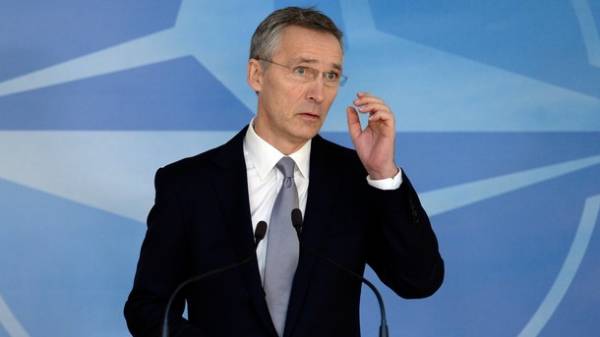 The Secretary-General of the North Atlantic Treaty Organization Jens Stoltenberg is convinced that all 28 countries – members of the Alliance reach the goal and will to spend on defense of 2% of GDP. About this Stoltenberg said before the start of the 53rd Munich security conference, commenting on the demand from the United States, which was announced recently by the Pentagon chief James Mattis in the headquarters of NATO about increasing national defense spending.
"Mattis was speaking as a friend of NATO, which wants a stronger NATO and all the allies agreed on the importance of increasing defense spending, because the European allies and Canada need to invest more in defense and our common security. It is not only the message from the US, but is a message that was agreed by all 28 heads of state and government in 2014 (the NATO summit in Wales). I expect that all this will do," – said the Secretary General.
According to him, member countries of the Alliance has been "moving in the right direction."
"NATO allies have begun to increase spending – only yesterday Romania has announced that they will aim to reach 2% of GDP this year. In the interests of the whole of Europe to invest in our defense to protect peace and solidarity between allies," – said Stoltenberg.
He also added that this goal very soon reached Lithuania and Latvia. "I expect all allies to achieve the goals in different period of time, and I expect they will all move in the right direction," he said.
Earlier European Commission President Jean-Claude Juncker declared that Europe should not bend to the US demands about increased military spending, arguing that issues of development and humanitarian assistance can also be considered a security.
Earlier, the Washington Post reported that the U.S. Secretary of defense James Mattis issued an ultimatum to NATO allies on the need to increase defense spending.
"America fulfills its obligations, but if your country does not want to see the United States reduce its contribution to the Alliance, each of your capitals to demonstrate their support of our collective defence", – said the head of the Pentagon.
Statement of Melisa confirmed the dissatisfaction with the new US administration, the fact that the majority of NATO countries do not spend on defense the required 2% of GDP.
Comments
comments