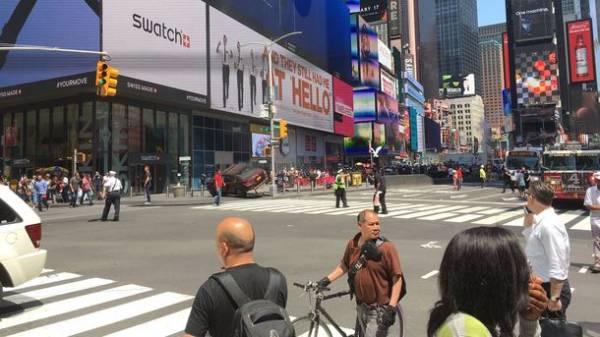 The mayor of new York bill de Blasio at a press conference said that the pedestrians on the square in times Square made a former employee of the U.S. Navy.
According to the mayor, earlier this person was already prosecuted, including two cases of driving under the influence.
Evidence that we are talking about the attack, no, said de Blasio.
However, the anti-terrorist unit in the city will have to work harder, he added.
Earlier it was reported that the pedestrians on the square times Square in new York occurred after the 26-year-old man allegedly tried to escape from police who chased him after perfect their attempted robbery.
According to the American TV channel "Fox news", before a high speed to collide with pedestrians, the driver drove seven blocks against traffic on one-way road.
The driver was arrested. He is showing signs of mental inadequacy, or of alcoholic or narcotic intoxication, reports "Fox news", also noting that earlier this person had been detained for drunk driving.
Comments
comments