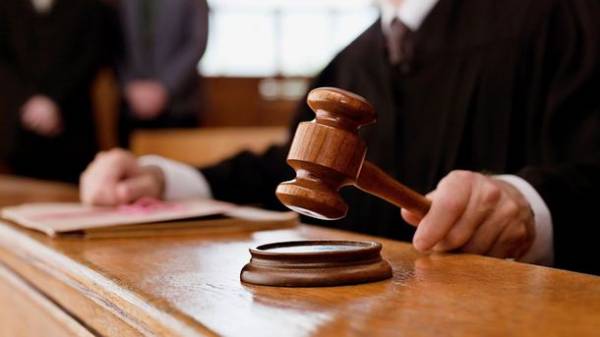 Podolsky district court of Kyiv postponed the August 18 hearing on the case of mass riots near the Parliament, which occurred on 31 August 2015.
The relevant decision on Friday, the judge said Basil Borodiy, UKRINFORM reported.
"The court postpone the hearing on 18 August at 14:00," said Borodiy.
The judge noted that the decision was made because of the absence at today's meeting part of the accused and of the defence of the accused.
SEE ALSO
Died the fourth national guardsman injured on August 31, under Parliament – the pilgrim
At the hearing arrived the new representative of the prosecution in this case. However, he has not provided court documents which authorize him to represent the prosecution in court. The failure of attorney-these documents became the basis for the postponement of the meeting.
As reported, August 31, 2015 under the walls of Parliament there were collisions after the Parliament approved in the first reading amendments to the Constitution regarding decentralization. The activists stormed the Parliament. Due to the explosion of a grenade killed 4 soldiers of the national guard, injured 157 people.
Comments
comments