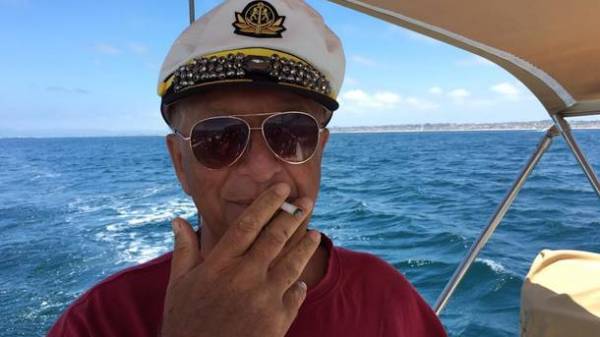 Russian security services may need not one but a series of explosions, as in 1999, when "very well, we had to scare the citizens," said Russian opposition leader and political analyst Konstantin Borovoy in his blog on "Echo of Moscow", commenting on the explosion in the subway of St. Petersburg.
"The handwriting of GB (state security services. – Ed.) it is impossible to confuse. The explosions occurred at a time when due to the tense political and social situation, the President even postponed his favorite narcissistic pleasure – a press conference. Propagandists have already reported explosions associated with the protests. The Kremlin rarely so frightened. This time, he was scared to hiccups. The goal is to scare the society. Force him to deal with incompetent security forces in the government to bring down the protest activity," – said Borovoy.
According to him, reforming of the economy, the political system, to abandon adventures around the world, to really do something against blatant corruption of the Russian authorities would be "long and troublesome, it is easier to scare".
"Previously, worked. But now a new situation. Propaganda has turned into its opposite – everything is understood. Taught by bitter experience. This time can't fool. The legend of the blind for two or three days, and then it will sound out of tune than all the previous propaganda Fennec. So the protests will continue. Despite the announcement of anti-terrorist, emergency and very dangerous for the citizens of the provisions," says the opposition.
We will remind, on April 3 at the metro in St. Petersburg on the stretch between the stations "Institute of Technology" and "Sennaya Ploschad" the explosion occurred. 14 people died in the city hospitals there are 49 people.
Comments
comments