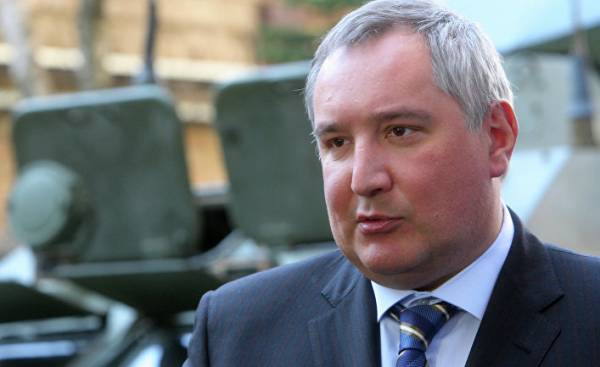 The decision of Bucharest are not allowed in the country's airspace the aircraft with Dmitry Rogozin, can affect relations between Russia and Romania. This was stated in the Russian Ministry of foreign Affairs. President Igor Dodon has also complained and accused the authorities of Chisinau and Bucharest in political games.
Bucharest has banned the plane, which was Russian Deputy Prime Minister, to cross the country's airspace, as Dmitry Rogozin denied entry into the European Union. Immediately after landing in Minsk, Deputy Prime Minister wrote on Twitter that the Romanian authorities have endangered the lives of passengers. "Wait for an answer, you bastards", he added.
And, later, the Russian foreign Ministry expressed protest Romania due to the reversal of the plane with Rogozin. The Ministry added that Moscow regarded the incident as a provocation, damaging bilateral relations. Moldovan President Igor Dodon, meanwhile, accused the authorities of Chisinau and Bucharest in a dirty geopolitical game. Meanwhile, in the capital airport, Rogozin had intended to meet protest. There were veterans of the conflict on the Dniester.
"Enough to endure the humiliation. and the so-called President who acts as Governor of Bessarabia, appointed by Moscow. Our task is not to let enemies into the country, said the former Deputy interior Minister Gennady Kosovan. — He fought against us, killing our children. We live in an independent European country, he's not welcome here".
On Thursday evening, travel to Moldova banned the Russian Deputy Paul Speravo and the group of artists from Moscow. They were sent home directly from the Chisinau airport. They were all going to Tiraspol — the festivities dedicated to the 25th anniversary of the peacekeeping operation on the Dniester.
Comments
comments