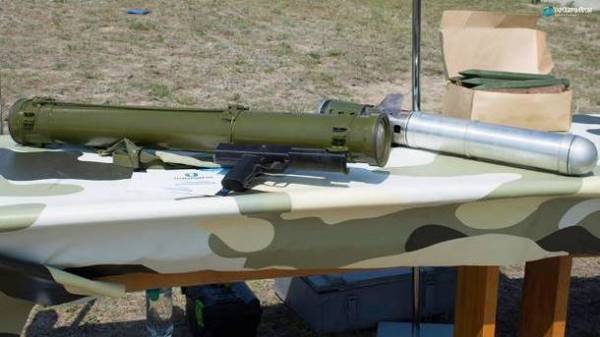 "Ukroboronprom" has shown a new and first established in Ukraine thermobaric weapon – infantry flame-thrower, the press-service of the state concern.
The group explained that thermobaric weapons destroys the enemy by creating the explosion of high temperature pulse, which is accompanied by a sharp pressure drop. It is also called the ammunition of volume explosion.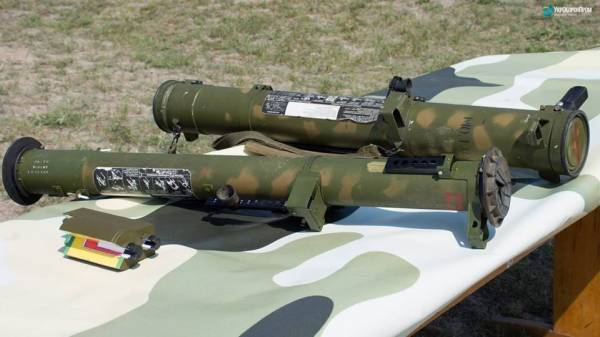 Photo: Ukroboronprom
One of the models of thermobaric weapons is the rocket infantry a grenade launcher, which is equipped with a rocket-propelled grenade with a special thermobaric mixture. This handheld weapon that can destroy the enemy even for powerful cover. Its explosive effect of a grenade caliber 93 mm equivalent artillery shells of large caliber.
SEE ALSO
Poroshenko about the new unmanned armored personnel carrier: "Can create the effect of "Grad"
"In the world very few countries have the technology to create thermobaric munitions. This is the first development of weapons of this type in Ukraine. And they were due to the fact that "Ukroboronprom" in the list of those who invest in science and people," – said Vladimir Korobov, Deputy General Director for aviation and production.
As reported, the NSDC Secretary Oleksandr Turchynov said that the Ukrainian military in the Donbass should get new weapons.
Comments
comments