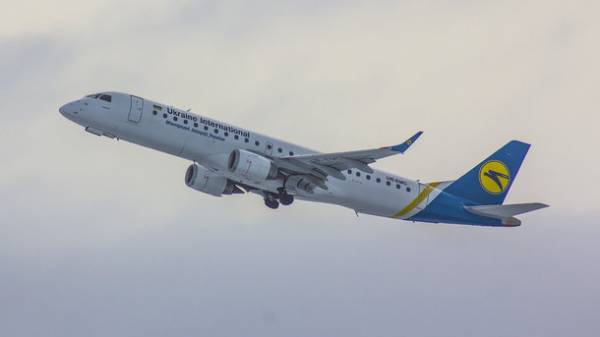 The Ministry of infrastructure of Ukraine will think about a countersuit against the airline "Ukraine International airlines" (UIA). This was stated by the head of Department Vladimir Omelian, the press service Mininfrastruktury.
"Prior to the entry into force of any decisions the presumption of validity of contracts. Agreements valid as of today and until the potential entry of court decisions into force. Which is unlikely this year. We believe the claims are unfounded and baseless. By the same logic, all contracts MAU can be considered invalid. Perhaps the Ministry should think on such a counterclaim, and to deprive the airline of that privileged position, which the company has at the airport "Borispol" – said Omeljan.
The Minister also pointed out that the establishment of discriminatory conditions and violation of competition rules is the competence of the Antimonopoly Committee (AMC) and not the court.
SEE ALSO
Ukraine will create its own low-cost airline: how much you can fly across the country
The Minister stressed that if the Ministry's activities leads to decline in prices in MAU and other carriers, this means that MAU recognized the effectiveness of the Ministry of Infrastructure and the competition really increases.
The claims of the MAU stated including a foreign entity – the low-cost airline Ryanair. Procedure call this side, the Minister said, will last more than six months. "I hope the reaction of Ryanair will be calm and we quickly at the state level to stop this farce that is now provoked by the owners of UIA," said Omeljan.
Yesterday Omeljan informed that MAU filed lawsuits against the Ministry of Infrastructure and Ryanair, and also demanded that the airport "Lviv" to terminate the contract with the airline.
Comments
comments