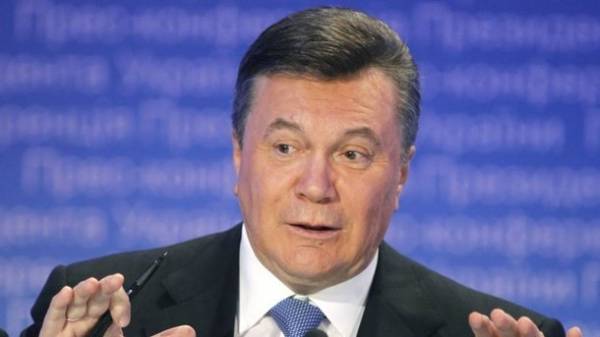 Justice Minister Pavel Petrenko said that the need for the law on special confiscation is, and make it just need.
The Minister said in an interview with journalists, transfers "UKRINFORM".
"Unfortunately, the Parliament adopted the law on special confiscation and the need for it disappears. Because in addition to the $ 1.1 billion arrested in Ukraine funds belonging to Yanukovych, but according to expert estimates, about $ 40 billion was stolen by Yanukovych's regime in 3 years of their so-called management", – said Petrenko.
He said that the money are under different jurisdictions in different States.
"They were taken out of the country through a complicated scheme. A mechanism of special confiscation makes it possible, in particular, international cooperation for the return of these funds", – said the Minister.
However, according to Petrenko, "Ukrainian MPs are afraid of this law as of fire." In this context, he stressed that he does not understand why this document did not vote MPs from the factions of the democratic forces.
At the same time, the head of the Ministry of justice stated that it will continue to insist that this bill was passed.
"If not for this Parliament, another it will take," – said Petrenko.
On April 28 it became known that the arrested nearly 1.5 billion dollars of ex-President Viktor Yanukovych and his team will be transferred to the state budget.
Later, the Prosecutor General Yuri Lutsenko declared that the transfer of funds was completed.
Comments
comments