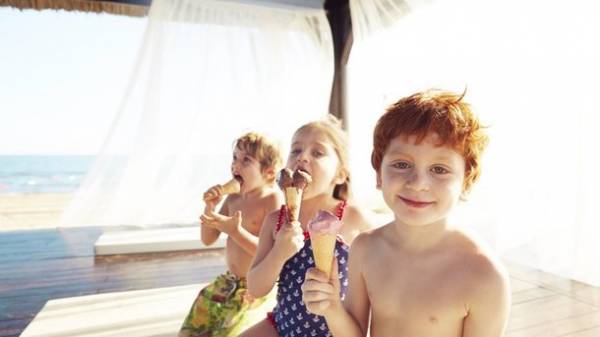 If you're still wondering about where to rest this summer, we will tell you what to pay attention to and which hotel to choose in Turkey.
So, going to relax with the kids, you can grab not only your own, but the kids closest relatives or friends. Just say, chase the cheapness is not worth it. With children it is better not to risk and to take "five" with infrastructure, specializing on family vacations.
See also: Amazing Antalya: what to see and how to save money on vacation
Take a walk along the coast. Kemer: mountains, pine trees, pebble beaches, coves and landscapes of indescribable beauty, a huge base of hotels. For an inexpensive but quality rest will advise CHAMPION HOLIDAY VILLAGE 5*HV – a beautiful Park area with a low Bungalow in the shadow of huge pine trees. The hotel many years positioning itself as a "family" hotel, for this, indeed, the entire infrastructure: excellent kids club, where there is even the Ukrainian teachers, the present children's menus in the main restaurant, a fun children's animation.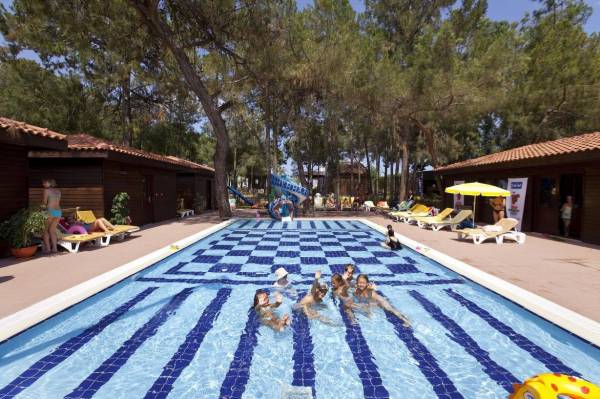 Note another veteran in the difficult task of creating a comfortable stay for parents and children – the hotel ULUSOY KEMER HOLIDAY CLUB 5*. This is also a holiday village (that is, gated development low rise buildings on large, very green area), who for many years deserves the highest rating by visitors of any tourist site.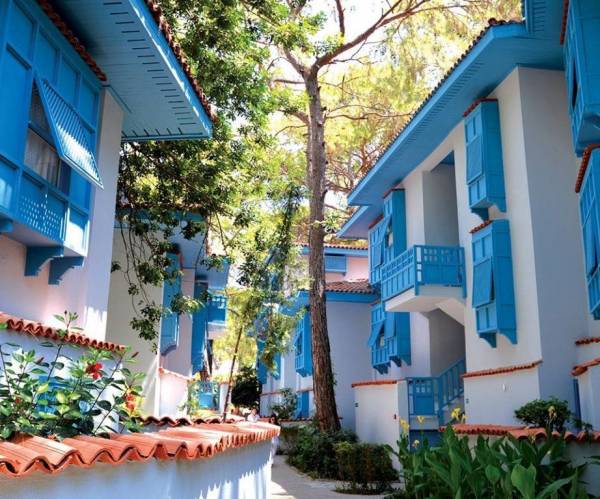 High quality hotel OTIUM HOTEL LIFE 5* in Goynuk. This year the hotel launched a new concept of "recreation for all" called the Coral Club, Central to her play, of course, family recreation: new, modern, fully equipped kids ' club; special entertainment programme for teenagers, which are still found not always; there are all conditions for rest with the small – area mothers with blender, bottle warmer and microwave until evening baby sitting if parents suddenly decided to yourself to rest.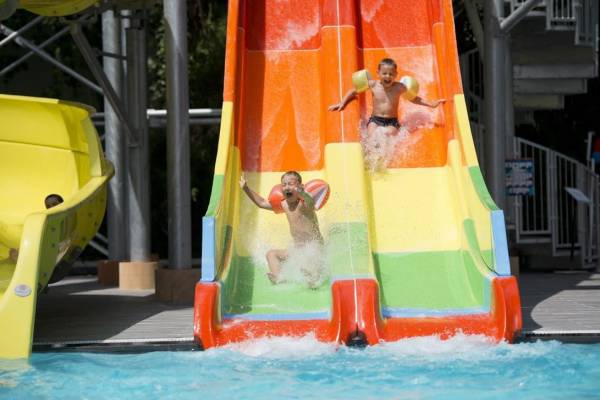 Choosing a holiday with the family, suggest to consider the side region. Try to bring your family to one of the hotels Otium located in this place – OTIUM ECO CLUB 5* or OTIUM HOTEL SEVEN SEAS 5*. Here is the largest kids club, special entertainment and educational two-week program for children, a children's area under a tent on the beach, Luna Park, mini zoo and even a vegetable garden where many of the city's children first learn that carrot, it turns out, does not grow on the shelf of the store already cleaned and cut into pieces.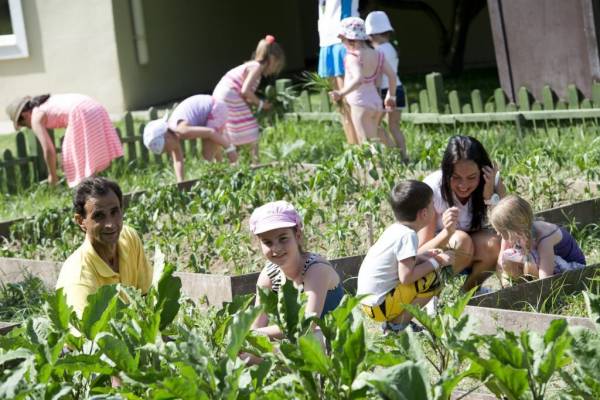 Nearby OTIUM HOTEL SEVEN SEAS impressive variety of water sports (no wonder it is called "seven seas"): of the pool surroundings, pool, Crazy River fast flowing throughout, huge slides for adults and small for children, children's pools. Beach hotels in General, which is a huge advantage. Safety and quality for children in both hotels provides a special family of Sun Family Club concept.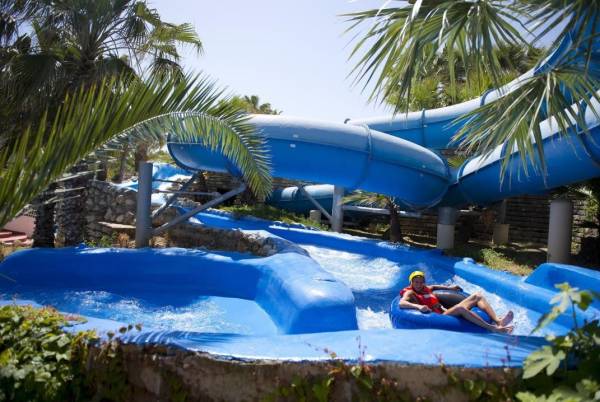 Affordable vacation option with kids in a luxury Belek hotel SIRENE BELEK HOTEL 5*. Good kids club, real baby food, spacious rooms and huge green area. The quality of the sandy beaches of Belek particularly spread will not – it seems that every morning the sand is sifted through a sieve.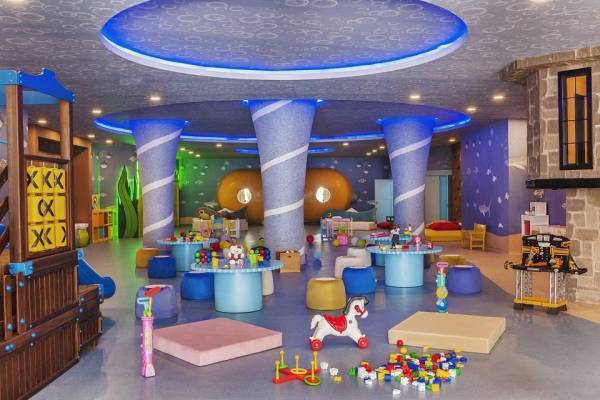 Ready to pay? Then here is only part of a large list of luxurious hotels of Belek.
GLORIA GOLF RESORT is a unique service, "What-Where-When", providing an opportunity to order a children's meal on your own recipe in any restaurant, organic canned meals for kids, themed play areas for children of different ages: Comfy Land (for children up to 6 years), Gogi Town and Crazy Jungle (for children from 6 to 14 years); many services for children that complement even the highest standards (infrared thermometer, special safe outlet, baby nipples, replacement narodniki for feeding children, etc.).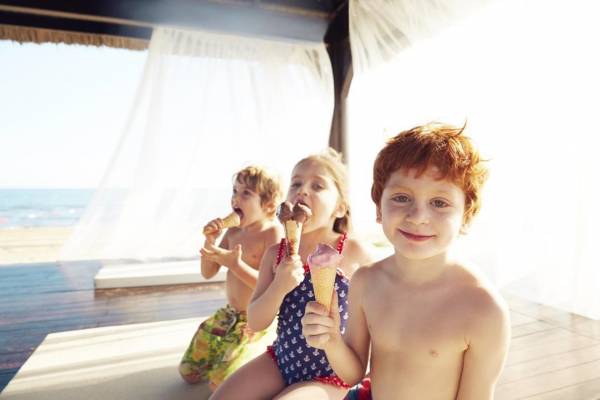 XANADU RESORT HOTEL has the largest in Belek kids club Fancy Land with a large variety of activities for children of all ages: video game room, music Studio, Playstation, area face art, costume and theatre Studio, the kitchenette, where children are taught to cook a variety of handmade Studio, a Lego area, a cinema, a rope Park, swimming pool with slides. Moms don't need to pack huge suitcases with children's facilities, with a choice of canned baby food and children's restaurant, free Laundry and much more.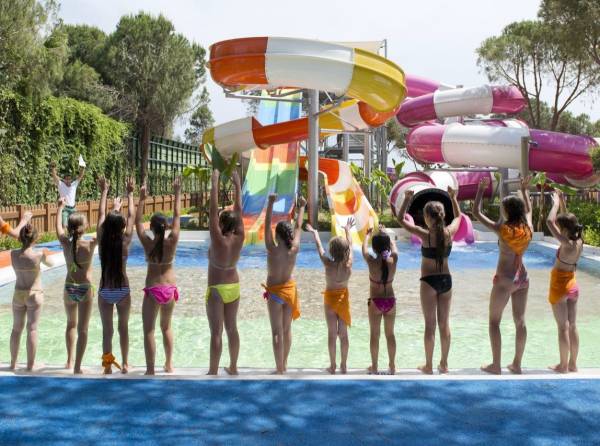 REGNUM CARYA GOLF & SPA will surprise a miniature baby bathing robes and Slippers, children's cosmetics in the rooms, additional children's package which includes round-the-clock ordering canned baby food in the rooms. Toddlers and older children rejoice in a special show – performances by magicians, clowns, performances with animals. The hotel offers a big active entertainment Park, water Park, courses for DJs, SNAG Golf lessons for beginners, bowling, and paintball for kids.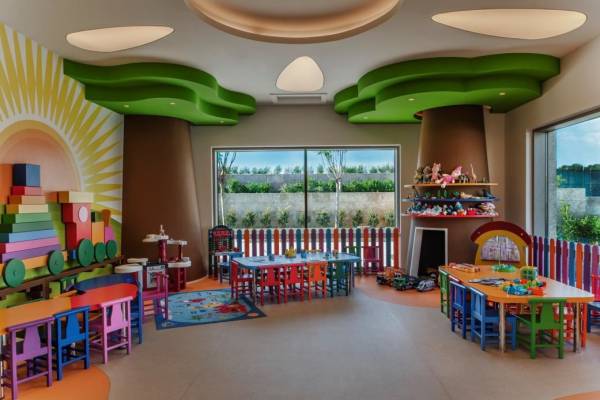 There is a misconception that on the Aegean coast of Turkey for a vacation with children is difficult, they say, focused on the Europeans hotels are not very engaged in the issues of children. But there are pleasant exceptions. Hotel BODRUM HOLIDAY RESORT&SPA 5*, for example. In addition to the stunningly-beautiful landscapes, green landscaped area, water Park with 5 slides, availability of child-friendly entry into the water at the beach, the hotel offers high-quality children's animation, baby food in the main restaurant area moms. In addition, the climate on the Aegean coast is much nicer hot and humid Antalya, and the hotel still built on the mountain slope, so it always blows a gentle breeze.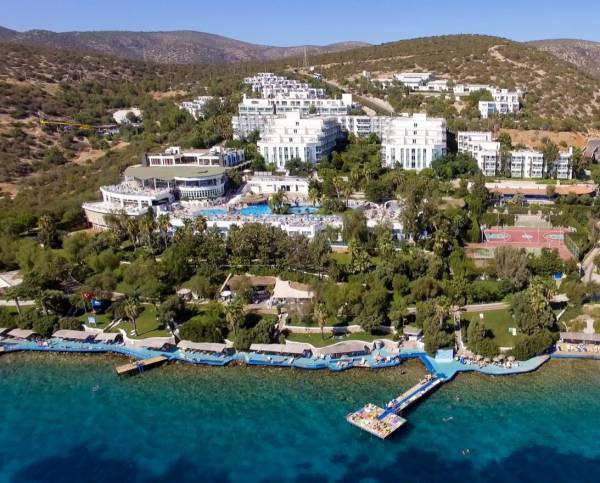 Comments
comments