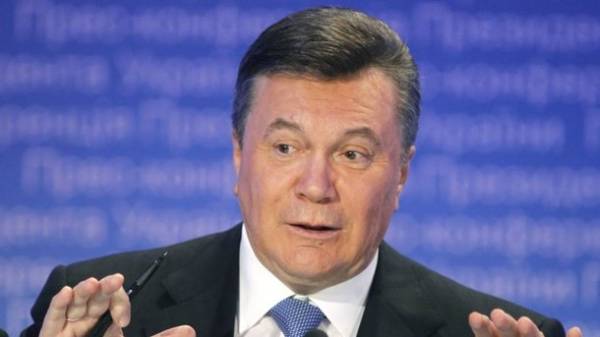 Voluntary arrival of ex-President Viktor Yanukovych may be grounds for termination of a special investigation. About this in Facebook said the press Secretary of the Prosecutor General Yuri Lutsenko Larisa Sargan.
"The activity of the advocates of the fugitive Yanukovych in recent days, is clear – that in the proceedings against ex-the President of Ukraine will be submitted to the court. The statement of the lawyer of Serdyukov and his "sitting in the TV" will not distract from the main Yanukovych will answer to Ukrainian law. We emphasize once again that there is only one ground for termination of the special preliminary investigation is a voluntary appearance of the suspect Yanukovych on the preliminary investigation on the territory of Ukraine. No more grounds for the termination of the special pre-trial investigation is not" – she wrote.
We will remind, the Verkhovna Rada endorsed the first reading of the draft law on amendments to the criminal procedure code, which will in a short time to complete its investigation and transmit to the court the case of ex-President Viktor Yanukovych and his supporters.
In introducing the bill, the Prosecutor General of Ukraine Yuriy Lutsenko said that he will allow in March to begin the process of conviction of Viktor Yanukovych on charges of treason.
Comments
comments