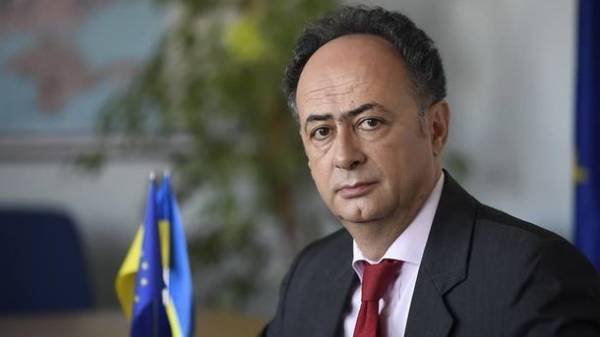 EU Ambassador to Ukraine Hugues Mingarelli said that Ukraine should not ask about the new "enhanced" agreement on Association, and we need to focus on the implementation of existing. He told about it in interview "Interfax-Ukraine".
"From my point of view, our joint priority task for Ukraine and the EU is the introduction of the Association Agreement and deep and comprehensive free trade area. It is the interest of Ukraine – not to beg for a new agreement, and to enact existing. If Ukraine implementeret FTA with the EU, it eliminates all barriers to trade and investment between Ukraine and the EU, this means that the Ukrainian economy will become part of the joint European market. This is the maximum that you can get today," he said.
As reported, on 12 may, foreign Minister Pavlo Klimkin stressed that Ukraine deserves a strengthened variant of the Association with the European Union.
"I mean that countries that perform an Association Agreement that will gradually go to the European Union standards in all sectors, be involved in politics of the European Union. And this concerns not only the economy, not just energy, it's not just transport, it also applies to the humanitarian sphere, but also to science. Gradually we have to learn all the policies… all that is", – said Klimkin its proposal.
Comments
comments