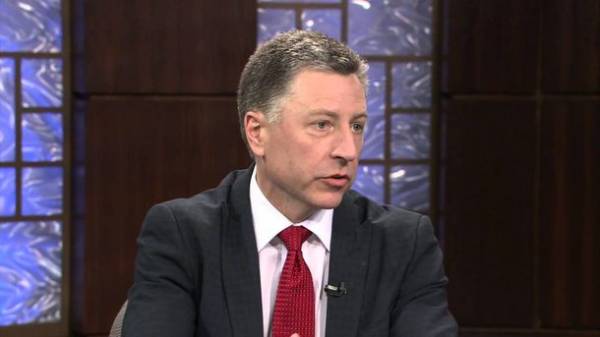 The special representative of the US state Department in Ukraine Kurt Volker stated the intention to communicate with the representatives of Russia in the Minsk process, noting that it was "strategically important".
"I have to talk with the representatives of Russia in the next few weeks. We have not yet agreed on a day and place, but we do, and, in my opinion, it is strategically important," said Walker.
SEE ALSO
Walker: In the Donbas Russian tanks more than all of Western Europe
In his opinion, a safety issue on the uncontrolled part of Donbass "it is more important to discuss… with Moscow."
As stated earlier, Kurt Volker, Ukraine needs to provide lethal weapons to protect against the aggressive actions of Russia.
In turn, the Kremlin called the statement by the American provocation, and warned the Ukrainian side of the action, which can lead to the escalation of the conflict.
Comments
comments