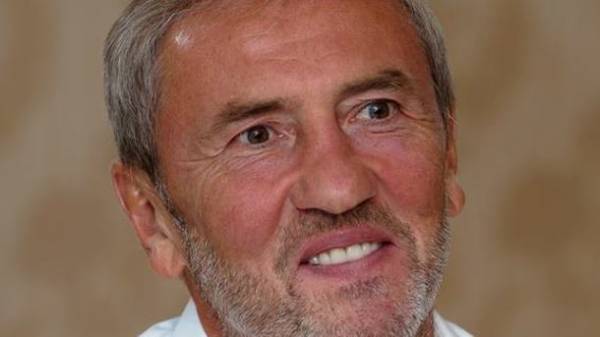 Investigators of the General Prosecutor's office obtained court approval for the detention of the former mayor of Kiev Leonid Chernovetsky for election to it measures of restraint in form of detention. About this in Facebook wrote press Secretary of the Prosecutor General Larisa Sargan.
She noted that this decision was accepted by the court due to the deviation Chernovetsky from the investigation.
"Given that the suspect evades the investigation and his whereabouts are not known, obtained a court order for his detention. Pre-trial investigation in criminal proceedings proceeds, the measures for establishment of other persons involved in the Commission of criminal offences (in his case – ed.)", – wrote Gar.
See also: Officials Chernovetsky suspect in a major land fraud
She recalled that the Department on investigation of crimes committed by criminal organizations, carried out pre-trial investigation in criminal proceedings on the fact of illegal construction of the facility engineering and transport infrastructure (helipads) on Park road in Kiev.
July 14, ex-mayor of Kiev was reported about suspicion in Commission of the criminal offense under part 2 St. 364 criminal code of Ukraine.
Comments
comments