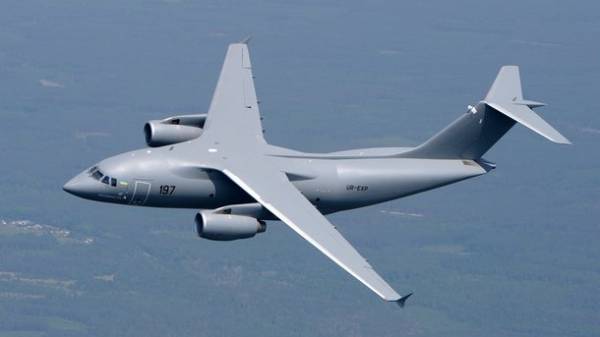 Turkish Aselsan is ready to participate in the development of Ukrainian jet aircraft of the new generation of the family An-148/158 and new transport, the An-178 development of the state enterprise "Antonov". This was reported by the press service of the state-owned enterprises.
On the sidelines of the passing on may 9-12 in Istanbul the 13th international defense IDEF-2017 , the parties signed a Memorandum of understanding providing for cooperation in equipping the aircraft of the An-148/158 electronic equipment.
"Cooperation must begin with work on regional jet aircraft An-158 and the An-178. The parties agreed to combine efforts towards the advancement of these aircraft on the world market", – stated in the message.
"To ensure effective cooperation in the framework of the agreement, the parties agreed to hold regular meetings of relevant working groups. In addition to the areas of cooperation mentioned in the document, the company expressed its intention to explore other directions for further development of cooperation", – said the press service.
Aselsan, a leading defense company of Turkey, has an annual turnover of more than $ 1 billion and ranks among the 100 largest defense companies in the world.
The company is a recognized technological centre of design, development, production, system integration in areas such as avionics, navigation systems, communication systems for military purposes, professional communication systems, radar and electronic systems, electro-optical systems defense systems and weapons, naval combat system.
As reported, in Ukraine there can be a new military aircraft radar detection and management EN-148ДРЛОУ, which will receive the Air force.
Recall, Ukraine intends to create its own multi-role fighter, which should reduce the dependence of Russian Air forces from the Russian aviation industry. Light combat aircraft (lbs) will be equipped with turbojet engines, which are produced in Zaporozhye.
In 2016, the head of the Committee on national security and defence Sergiy Pashinskiy said that Ukraine either technologically or financially can not afford to create a military aircraft even the easy plan.
Comments
comments