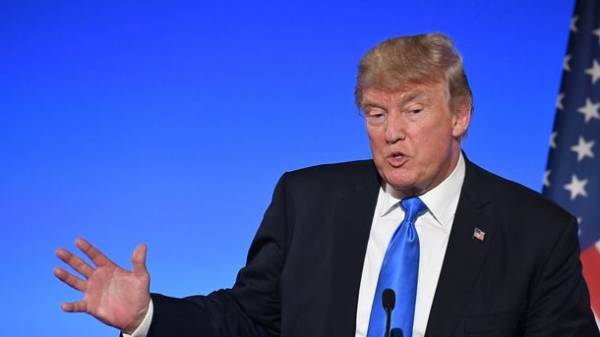 Approval of the President of the United States Donald trump's alleged interference in Ukraine elections in the United States to help defeat the democratic candidate Hillary Clinton is superficial. This writes the American newspaper The Washington Post in category "Fact Checker", reports "Ukrainian truth".
In a broad sense, stories about the intervention of Russia and the Ukraine to the US elections in 2016 seem similar but when you delve into the details, this comparison falls apart, the newspaper writes.
The key difference is that in the case of the intervention of Russia, American intelligence agencies found that the President of Russia Vladimir Putin initiated the illegal hacking and theft of information in order to intervene in U.S. elections and undermine the democratic system. Certificates sanctioned by the leadership of Ukraine is trying to influence the election there.
The White house statement that an American of Ukrainian descent, Alexandra Chalupa, allegedly collected in the Ukrainian Embassy the dirt on the Floor of Manafort for transmission to headquarters, Clinton was not supported.
"A Chalupa may have worked with some officials of the Embassy, but there is no evidence that the Democratic Committee received and used information it gathered, or that the Ukrainians coordinated the investigation with the Committee," writes The Washington Post.
Moreover, the method of obtaining compromising information is different. American intelligence has discovered that Putin ordered the hackers to attack the computer systems of American political organizations. A Chalupa, in turn conducted an investigation against Manafort independently and not under the leadership of the Democratic party, and payout information Manafort in the black accounting book of the Party of regions was published as part of the investigation in Ukraine, and not obtained illegally.
There is no evidence that the participants in the election campaign Clinton had contacts with the Ukrainian government. Meanwhile, there is documented evidence that trump's son Donald, son-in-law Jared Kushner, and former head of the campaign Manafort, met with a Russian lawyer in an attempt to get dirt on Clinton from the Russian government.
See also: "Interference" in Ukraine's elections: the network has ridiculed the statement of trump
The publication also draws attention to another fundamental difference, which is that Ukraine is a US ally and Russia the enemy.
Previously, trump said that Ukraine sabotaged his campaign to help his opponent Clinton to win the election. He urged the US attorney General to investigate the case.
Ukrainian diplomats say that grateful to the U.S. for bipartisan support
Embassy of Ukraine in Washington, in response, said that the Ukrainian government did not help any of the candidates in the presidential election in the United States in 2016.
Comments
comments