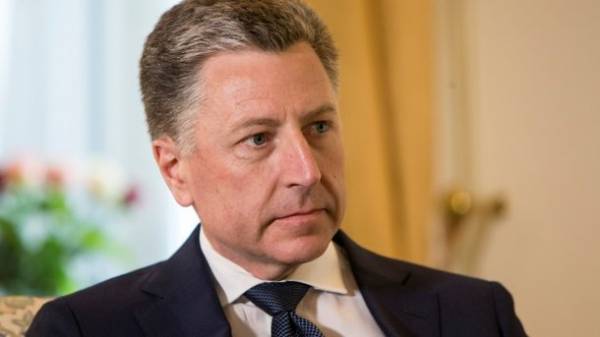 USA are convinced of the illegality of Russia's actions in Eastern Ukraine and occupied Crimea and is not going to recognize the Russian Peninsula. This was stated in interview to "date" US special envoy in Ukraine Kurt Volker.
In his opinion, Crimea is no different from the Donbass, as both areas were subjected to Russian aggression.
See also: Walker on Donbas: "It's not a frozen conflict, and a hot war"
"This is an area that has been subjected to invasion and occupation. In the case of the Crimea Russia also States that annexed those territories. This is simply unacceptable. Don't just come in and pick up the country's other peoples. And there can be no recognition, no law for any of these steps, the Russia – neither in the East of Ukraine or in the Crimea", – said Walker.
Recall, the U.S. special representative in Ukraine Kurt Volker on July 23 visited the Donbass. According to him, the United States understands that the reason for military conflict in the East of Ukraine is aggression of the Russian Federation.
Comments
comments