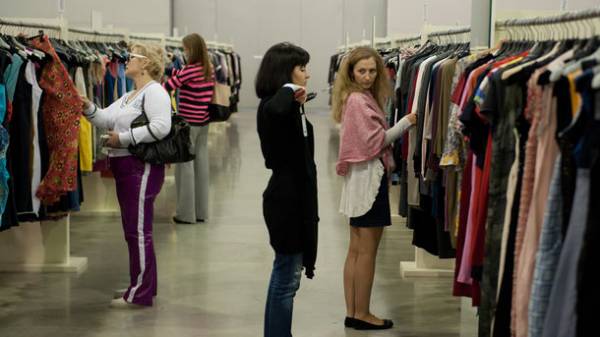 Shops selling clothes, shoes and jewelry, it proved difficult to sell their summer collection. The reason – the cool weather that caused shoppers to put off buying summer clothes in the closet. To encourage consumers to a sales event which this year started two weeks earlier. The discounts remained unchanged in comparison with last summer, writes Liga.net.
Last year sales in many stores started from 15 July, that from 1 July, says marketing Director of the shopping center Sky Mall Julia Panchenko. "This is due to the cool weather this summer," she explained.
Consumers tend to be much more likely to buy warm clothes – from sweaters to jackets and t-shirts and dresses can save. In early summer reluctantly purchased and summer shoes, confirms the Director of the network of SSS Maxim Kinash. But a few hot days, he said, helped to change the situation and the buyers decided on new sandals or light shoes.
"Weather affects even the sale of jewellery: too cool or hot leads to customer churn. For example, in June and July, sales in Kiev stores decreased approximately 20% compared to the same period last year", – says the Director of the chain stores Zarina Catherine Netovkina.
Weather even affects the sale of jewelry: cool or too hot leads to customer churn
Discount shopping networks this year were traditional. Shops first discount the product by 30%, then 50% and are willing to lower the price tags up to 70% of the original cost of the goods. The same share they held last year. Maximum discounts do not apply to all models in the stores, said Kinash.
But even minor price concessions were enough to bring customers into stores. "Buyers still pay attention to price promotions. This tool is actively used by retail stores," says CEO of Baltika Ukraine (Monton, Mosaic) Maxim He.
SEE ALSO
In Ukraine, the massively open shops cheap brand clothing
And buyers are willing to spend more. In June, the index of consumer confidence of Ukrainians amounted to 59.4 1.4. p. higher compared with may, according to a study by GfK Ukraine. The activity of buyers has allowed shopping centers for the first time in three years to raise rents. "They increased on average by 15%, and for one of our franchise partners – twice", – says Ekaterina Netovkina.
According to consulting company UTG, the average monthly rent in June was $ 33 per square meter and the vacancy rate is 4.5%. Good performance may lead to another rate hike bets in the winter, the fear in the market.
In Europe, broke new diesel scandal
Comments
comments