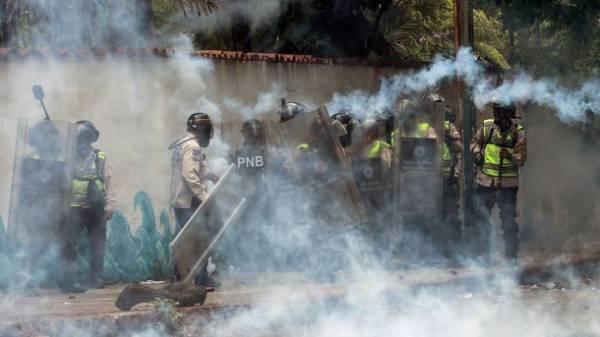 The number killed in a month of protests in Venezuela that began on 4 April, amounted to 35 people, and 717 were injured, said Thursday the Prosecutor's office.
Most people – 18 people died in the country's capital Caracas, six were in the state of Carabobo, five in Lara, two in Merida and Miranda, one each in the States of Barinas and Tachira. Among the killed were four teenagers, and one national guard and one policeman, said portal Universal.
The Prosecutor's office of Venezuela said that now all the deaths and injuries are investigated with the involvement of experts-criminalists and ballistics.
The protests began after the decision of the Supreme court, severely limit the power of opposition in the National Assembly. The decision was reversed, but opposition supporters took to the streets demanding the resignation of the members of the court, and hold early elections. Now they are protesting against the convocation of the constituent Assembly, considering it an attempt to change the Constitution.
Comments
comments