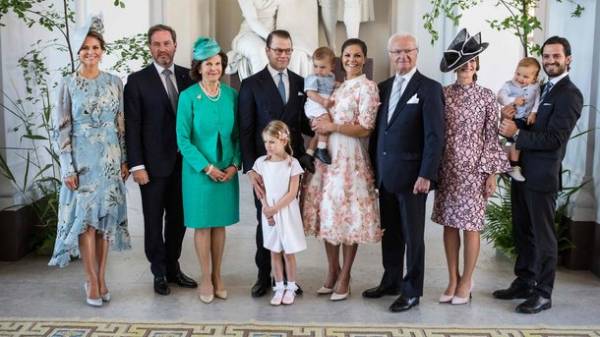 The Royal family of Sweden have updated their joint portrait and presented it to the public, reports the Daily Mail.
In the picture you can see the king Carl XVI Gustaf and Queen Silvia, their children and grandchildren, including five-year-old Princess Estelle and two Prince Nicholas.
See also: There's a new official portrait of the four-year Prince George
"The Royal family wishes everyone a happy summer Palace Solliden on Öland", – reported in the description of the photo.
It is noted that the Solliden – summer residence of the Swedish monarchs.
As expected, the picture was taken on the occasion of the 40th anniversary crown Princess Victoria, as at the feast of the members of the Royal family were in similar outfits pastel shades.
The Swedish royal family gathered for a beautiful portrait to celebrate the summer season https://t.co/q3gI18EFK0 pic.twitter.com/5SmTGmQ7YY
— Daily Mail Femail (@Femail) July 24, 2017
Comments
comments