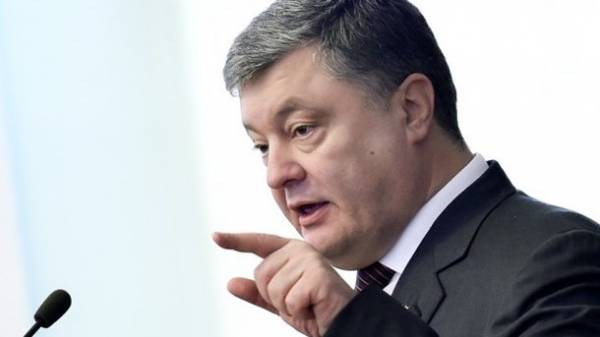 President of Ukraine Petro Poroshenko said that Ukraine will accelerate the process of liberation of the occupied Ukrainian lands. He said this during the solemn events on the occasion of the 25th anniversary of the Association of cities of Ukraine in Kiev today, transfers UNIAN.
According to him, Russia has invaded the Ukrainian territory, to bring them into the Russian Empire.
"Unfortunately, the war not only in the East, we came to their land – they came to steal our land, they came to break Ukraine instead of the Ukrainian people to determine our future, to get us back into the Russian Empire", – said Poroshenko.
In addition, he promised that the government will do everything possible so that the process of liberation of Ukrainian lands from the aggressor went faster.
Recently, Petro Poroshenko declared that the war in the Donbass is not in the interests of Russian President Vladimir Putin. According to him, the Russian leader is quite unpredictable, it can begin to act anywhere.
Comments
comments