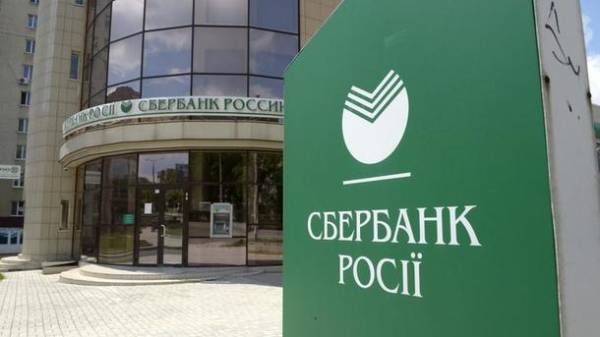 The sanctions imposed by the national security and defense Council of Ukraine in relation to Ukrainian banks with Russian state capital, will have no impact on the interests of the clients of Sberbank, says the Board of the financial institution.
"Liquid assets and credit portfolio of the Bank today – over 60 billion UAH, which is almost four times higher than the Deposit portfolio with the funds of Ukrainian individuals and legal entities at the level of 15.9 billion UAH, provides that the Bank fulfils its obligations to customers," explained Sberbank.
According to the statement, the Bank has the resources to continue. However, as reported, the financial institution has already imposed restrictions, including blocked transactions on credit cards.
In addition, the Bank said that taking measures for the speedy liquidation "of the consequences of wrongful action on the part of third parties blokirovanie the head office of the Bank."
We will remind, on March 15, the national Bank of Ukraine (NBU) has proposed to prohibit banks with Russian state capital to withdraw money outside the country. Today , President Petro Poroshenko has put these sanctions into effect.
Under the sanctions were Sberbank, Ukreximbank, VTB Bank and BM VS Bank. The sanctions imply a ban on any operations in favor of the parent banks, including interbank loans, deposits, purchase of securities, prohibition of dividend payments and other operations.
The reason for this decision was the agreement to serve the customers with the unrecognized by the international community and Ukraine "passports" so-called "DNR" and "LNR".
Comments
comments