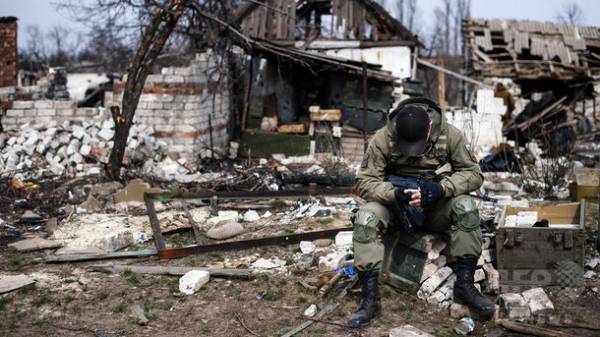 The Ministry of foreign Affairs of Ukraine expresses its decisive protest in connection with the intensification of Russia's aggressive actions in the Donbas and heavy attacks and shelling by Russian troops, including with tanks, self-propelled artillery, rocket artillery and mortars. This is stated in the statement of the foreign Ministry in connection with the aggravation of the situation in the East of Ukraine.
As noted in a press-service of particular concern is the damage to houses in Krasnogorovka and attack foreign Guesthouse in the heart of the city on July 20.
"Consider the actions of the aggressor state and the militants supported him as a conscious failure mode "bread of the armistice" which, according to agreements within the framework of the Trilateral contact group was to last from June 24 to August 31″, − said in a statement.
READ ALSO: Situation in the Donbas: one soldier was killed and two wounded
The foreign Minister noted that only three days from 18 to 20 July – Ukraine has lost 11 of its soldiers, injuring 15 soldiers and two local residents.
"Once again we have to state that the actions of their military in the area launched by Russia of international armed conflict in the Donbass, as well as provocative and aggressive statements of its puppet structures, the Kremlin has deliberately undermined the peace process on the basis of the Minsk agreements," the Ministry said.
Ukraine demands from Russia to immediately stop military provocation, which increases the number of casualties and destruction of infrastructure in the region, and begin to faithfully and fully perform its obligations under the Minsk agreements.
In addition to the foreign Ministry expect from the international community a clear response to the aggressive actions of Russian troops in the Donbas and increasing pressure on Russia for their immediate cessation.
Recall that the Trilateral contact group agreed on "bread truce" meeting in Minsk in the second half of June. The parties have agreed about the mode of silence in the Donbass from midnight on 24 June until 31 August for the period of harvest.
Comments
comments