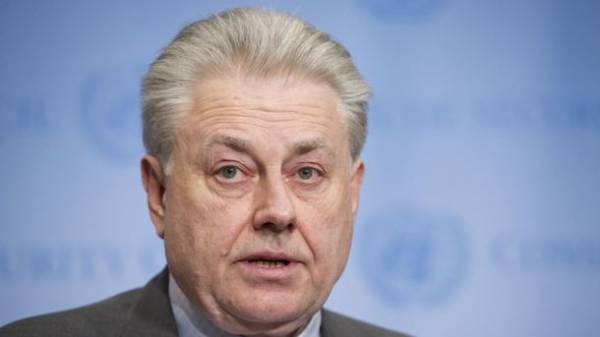 Permanent representative of Ukraine to the United Nations Volodymyr Yelchenko handed the UN the statement of the MFA of Ukraine from the Russian Federation to immediately stop provocations in the Donbas and to implement the Minsk agreements.
.@YelchenkoUN in a letter to UNSG & #UNSC Prez: from Russia Demand an immediate halt to provocations in Donbas, full implementation of Minsk pic.twitter.com/JOiMOF3nUZ
— UKR Mission to UN (@UKRinUN) 21 Jul 2017
Earlier it was reported that the German foreign Ministry calls on all parties to the conflict in Ukraine for the immediate implementation of the agreements reached, because it threatens the complete failure of the political process.
"Eastern Ukraine needs, at last, in visible steps towards peace", the statement reads.
Comments
comments