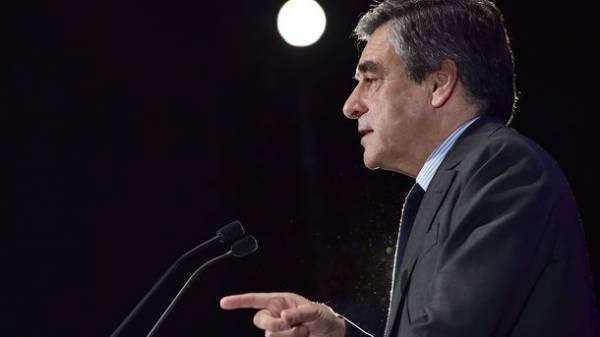 The candidate in presidents of France Francois Fillon said that the situation with the occupied Crimea we should not forget about the right of peoples to self-determination. He stated this in an interview with Le Figaro, reports "Ukrainian truth".
"We have to respect two fundamental and controversial principle of respect for borders and international law and the right to self-determination," said Fillon.
According to the candidate, the Crimea is historically, culturally and linguistically Russian territory.
"It is useless to insist that Russia withdrew from the Crimea, this will never happen," said Fillon.
In his opinion, the only way out of the crisis – to organize an international conference on the future of Crimea under the auspices of the UN and work together to find a solution.
We will remind, the other candidate for the French presidency, marine Le Pen advocates the recognition of the occupied Russian Crimea.
As you know, in March 2014, after entering the military and the so-called "referendum" Russia illegally annexed the Crimea. In response to such actions of Western countries have imposed sanctions against Russia.
Comments
comments