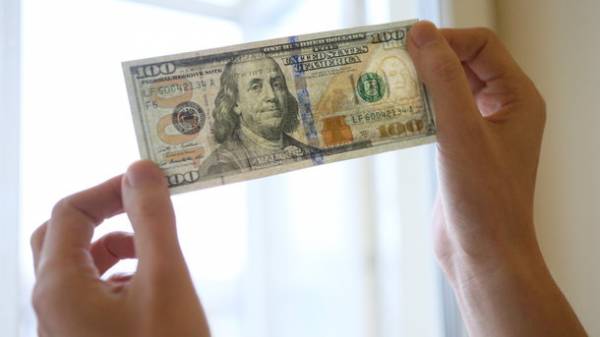 Summer – the period of stabilization of the hryvnia. The dollar the last few months ranges from 26 UAH. "This occurred against the backdrop of postponing the next tranche of the IMF loan under the extended cooperation programme for the autumn, and according to some – and at the end of the year. Upon receipt of the tranche, the hryvnia would have been even stronger. On the side of national currencies play such factors as the relatively high prices of food positions of Ukrainian exports and net sales of foreign currency by the population", – says senior analyst "Alpari" Vadim Iosub.
In August, according to analysts, the U.S. dollar exchange rate against the hryvnia will fluctuate in the range of 25.5 – 26.0 hryvnia per dollar.
By the way, summer is also observed and a decrease in prices – deflation. The main reason for this trend is the new crop of agricultural products, which leads to cheaper vegetables and fruits. "For 17 years, since 2000, in August deflation was observed 11 times. The current year likely will be no exception and you can expect a drop in prices in August in comparison with July on 0,2-0,5%", – predicts Vadim Iosub.
Previously the website "Today" wrote about what will happen to the dollar fall. To reach the forecast level predicted by Ministry of Finance, for 29.3 hryvnia on average for the year, the national currency should be in the second half of the year to depreciate at least up to 32 hryvnia per dollar, says analyst Natalia Milchakova. However, this prediction can be called pessimistic. For example, the Razumkov Centre forecast course in district 27 hryvnia in the second half, and Concorde Capital assume that at the end of this year the dollar will cost 28,5 hryvnia. Itself Natalia Milchakova suggests that even the fall of the dollar will fluctuate in the range 26 to 28 UAH.
Comments
comments