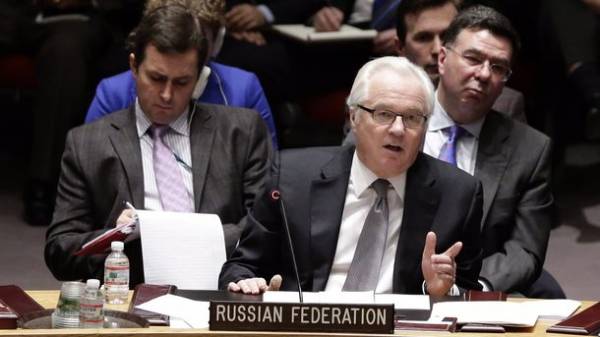 Ukrainian diplomats did not block the UN security Council statement in connection with the death of the permanent representative of the Russian Federation Vitaly Churkin. This was stated press Secretary of the Ministry of internal Affairs in Donetsk region.
"I can say unequivocally that it's Russian speculation that really, unfortunately, still going on. Their propaganda statements are not true. Was a completely different situation. It was the Russian side's proposal to adopt the presidential statement of the Security Council on the tragic incident, which involved a separate meeting on this issue, but such cases never happened in the history of the UN. Such precedents or not. Adopted a press statement in connection with this tragic situation," – said the press Secretary of the foreign Ministry.
"That is, they just manipulate and speculate on this. We did not blocked. Adopted a press statement on the death of their Ambassador," added Betz.
As reported, the UN Security Council adopted a statement to the media in connection with the death of Churkin.
"The security Council members mourn the death of the Ambassador, who more than 40 years was in the Russian diplomatic service for more than 10 years led a mission of the Russian Federation to the UN," – said in a statement.
At the same time, later the official representative of Russian foreign Ministry Maria Zakharova said that Ukraine, which currently presides over the UN Security Council, has blocked the adoption of a statement regarding the death of Churkin.
We will remind, Churkin died 20 February 2017 21 February he would have turned 65 years old.
Comments
comments