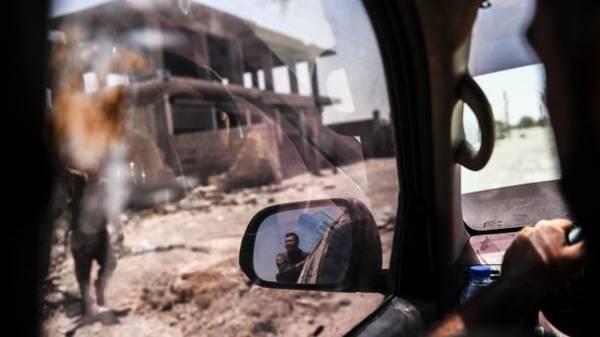 The war in Syria more than 500 Russians who participated in the war in the Donbass. This was at the briefing on Saturday said the Chairman of the security Service of Ukraine Vasyl Hrytsak.
"Today, the Donbas became the testing ground for modern military equipment, training of professional killers for other hot spots for political interests of Russia. According to operational data of security Services in Syria as mercenaries are fighting more than 500 citizens of the Russian Federation, took part in operations on Donbass", – he said.
See also: Landing ship was in the Mediterranean sea
The head of the SBU added that most of them were professional soldiers from the special forces units of the airborne troops and marine infantry and special operations forces.
"Pay attention that we are not talking about the official Russian military contingent in Syria. It is the mercenaries of the Ministry of defence of the Russian Federation under the guise of private military company "Wagner" or contractors, such as Ageev. Of which has already killed at least 124 people. We have found 124 people from among Russian citizens killed in Syria", – said Hrytsak.
As reported, today, the SBU has allowed the captured Russian mercenary on to meet my mother.
Comments
comments