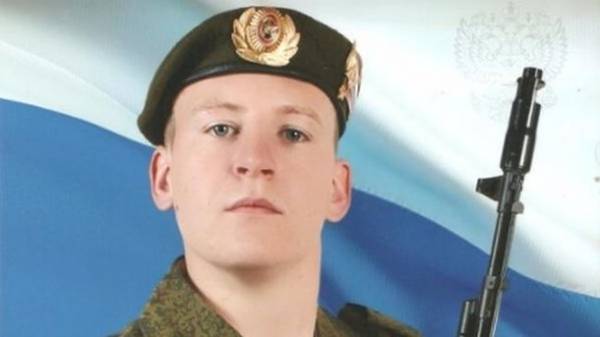 Captured in the Donbass Russian soldier Viktor Ageev met his mother. This was at the briefing on Saturday said the head of the security Service of Ukraine Vasyl Hrytsak.
"Our investigators, on behalf of the head of state went to meet him, and right now in Starobilsk the meeting is held captured in the Donbas Russian military Ageeva with his mother", – said Hrytsak.
See also: Mother Ageeva prisoner of the Russian military entered the territory of Ukraine for the meeting with his son
According to him, "the decision is another attempt of Ukraine to continue the process of liberation of hostages, which is now artificially block the representatives of the so-called "LNR" and "DNR", but in fact, the top Russian leadership to exert political pressure on us, on Ukraine."
"We call on mother Ageeva after a meeting with her son to appeal to the President of the Russian Federation concerning the release of all Ukrainian hostages", – said Hrytsak.
The head of the SBU noted that in the occupied territories of Donbas hostage contains 134 people, and in the occupied Crimea – dozens of Crimean Tatar activists.
We will remind, the Russian contractor Ageeva born in 1995, the Ukrainian military detained as a part of DRG militants, which was neutralized on June 24 under the Groove in the Luhansk region.
On June 28, the defense Ministry said that captured in the Luhansk region the Russian Ageyev last year, "left in reserve".
Mother Ageeva, his friends and former colleagues confirmed to reporters that after military service he left to serve in the army under the contract, which was signed in March 2017.
Comments
comments