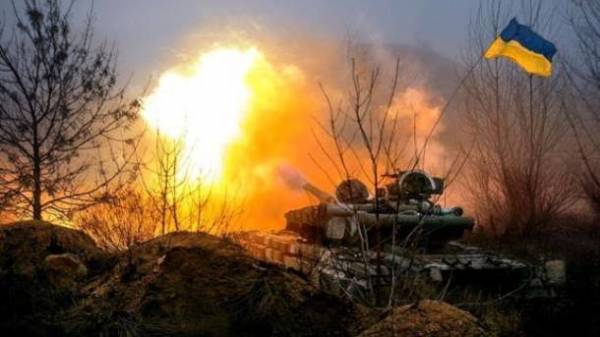 Attack of militants on Ukrainian military positions in Krasnogorovka, most likely, a provocation, to force the APU to use prohibited weapons "in the eyes" and observers of the OSCE and to disrupt the negotiations of Ukraine with international partners. Wrote about this in Facebook Advisor to the President Yury Biryukov.
According to him, perhaps, the enemy staged an offensive that is under the arrival in Donetsk, the head of the OSCE mission in Ukraine Alexander hug.
"At first it seems that it's just a DRG, or harm, or to take someone prisoner, or to identify weaknesses. But if to impose on it the collision news that Alexander hug from the OSCE yesterday arrived in Donetsk, the picture becomes slightly more clear. And if we remember that we are now preparing for the visit of the Minister of defense, during which will be signed fundamental documents – now the picture is clear?", – I wrote unsociable persons.
Read also: Militants suffered serious losses in the Donbas
He explained that in the case of the withdrawal of Ukrainian troops from positions later would be followed by their counter-attack that could lock in the OSCE.
"What would happen if we retreated? It's easy to assume that it would start counter-attacks, the work of our arts and tanks. And then the hug side by side, yesterday and came. Have a "picture" (the alleged violation of the Minsk agreements by fighters of armed forces of Ukraine – ed.) have a resonance, have a message to our partners about the use (of banned weapons – ed.) and violations (of the truce)," – said the presidential adviser.
Read also: Butusov about the battle in Krasnogorovka: "you Have to answer blow for blow"
He added that Ukraine is complying with the undertaken international obligations the cost of the death of heroes, at the cost of exhaustion of nerves and destruction of the psyche.
"We have proven partners that we are credible and responsible," – said Biryukov.
As reported, last night the militants fired at Krasnogorovka, the result of which hit residential areas of the city, and made an infantry attack on the positions of the Ukrainian military. The defense Ministry told the details of the battle.
Comments
comments