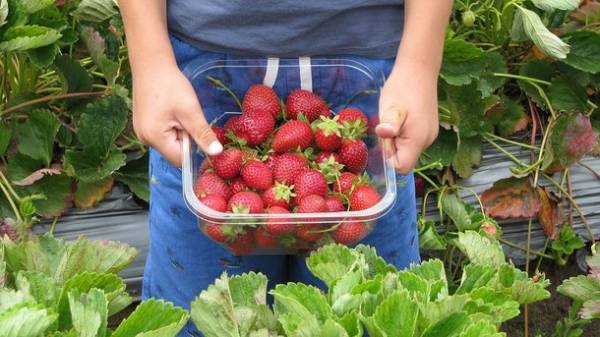 Despite the optimistic start to the export season of strawberries, the overall result will be worse than last year. This is evidenced by data on international trade for June, when usually Ukraine exports record amount of strawberries, writes "info-SHUVAR".
In may 2017 Ukraine exported a record amount of fresh strawberries – 450 thousand tons. But in June, when the export of strawberries from Ukraine traditionally reaches maximum performance, has sold only 1.2 thousand tons. This result is almost 1.5 times worse than in exports in June 2016.
Thus, the overall result of international trade in strawberries over the last two months, compared to the same period in 2016, has declined by almost a third. Thus, the geography of exports compared to last year has not changed – the main buyer left Belarus.
See also: Belarus has bought up 95% of exports of potatoes from Ukraine
"This season, the barriers to exports of strawberries became a weak harvest in the Central and Western regions of Ukraine. Due to spring frosts in these areas, the loss of plantation was higher than in the South. Therefore, the total supply of berries in June in Ukraine was less than usual, and the strawberry export quality in General was deficient," – says Tatiana Getman, an expert fruit and vegetable market in Eastern Europe.
According to her, given these circumstances, the volume of 1.6 thousand tons is a pretty good indicator for Ukraine, because three years ago, the country strawberries are almost not exported.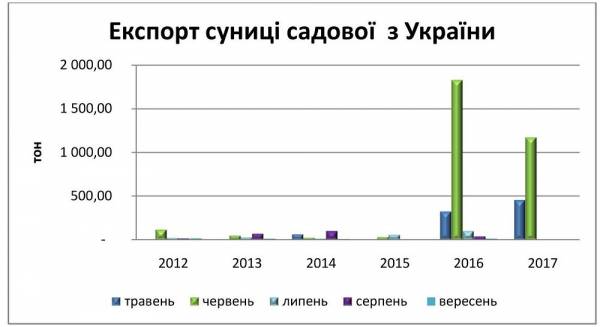 Recall that due to the reduction in the total supply of strawberries in mid-June, when the season is in full swing, the price of this berry in Ukraine was at a record high. On the domestic market, strawberries cost around 30-40 UAH/kg, exporters were willing to pay for berry 1.5 times more expensive. Even the processors were buying strawberries at record prices – 25-30 UAH/kg.
Comments
comments