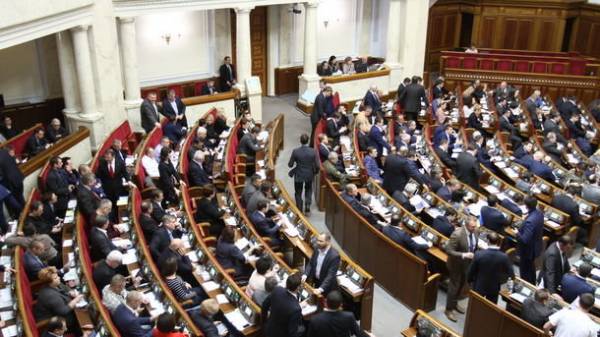 Ukrainian politicians should be held anonymous and an unexpected check for the presence in the body of narcotic and psychotropic substances. This opinion was expressed on air of TV channel NewsOne MP, the leader of the faction "Samopomich" Oleg Berezyuk.
According to him, the test should be anonymous, that policy didn't prepare for it in advance.
"It's nothing, but you can get useful to all. I have introduced a completely anonymous and without warning, examination of bodily fluids of people, in particular those who are candidates on the content of narcotic and potent substances", – said Berezyuk.
He also believes that such verification is necessary to involve not only politicians, but also law enforcement officers, and clinicians.
"This is not something supernatural, and we're not the first. This is a routine affair of any institution which is the guardian of quality of service, and the MP is a service of government for the people", – summed up the MP.
We will remind, last year the former main fighter with a drug crime, and nowadays the adviser to the interior Minister Ilya Kiva declared that 25% of the Deputy corps of the Verkhovna Rada do drugs. According to him, they do not consider themselves drug addicts and consider it entertainment.
Also in November 2016 the Verkhovna Rada of Ukraine introduced a bill which obliges civil servants to be screened in mental status, and alcohol and drug addiction.
Comments
comments