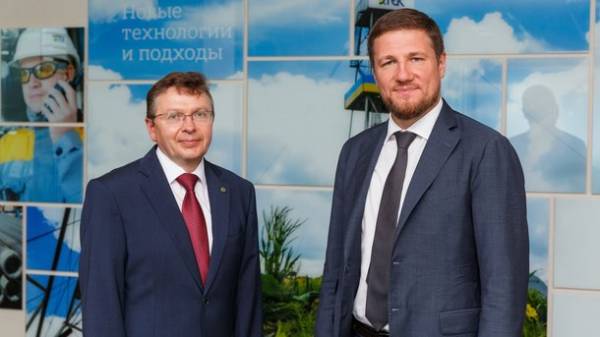 21 July in the framework of the Ukrainian-Belarusian economic forum took place the official signing of the agreement between DTEK Naftogaz and RUE "Production Association "Belorusneft" on the drilling of wells №№ 25, 61, 72, 75 Semyrenkivske gas condensate field using the rig and the personnel of the Belarusian company.
The process of signing of the agreement was dedicated to the Ukrainian-Belarusian economic forum in the framework of the official visit of President of Belarus Alexander Lukashenko to Ukraine.
The choice of a partner for carrying out of works for the drilling company DTEK Neftegaz was conducted in an open tender procedure. Terms of cooperation were developed in accordance with international standards from the leading drilling companies in the world, and based on the practice of IADC (International Association of Drilling Contractors): self-management of the customer's drilling services on the principles of the IDS (Integrated Drilling Services) and compliance with international requirements and contract documentation.
New wells Semyrenkivske gas condensate field is planned to be drilled in the 2017-2019 biennium. Each of them will be directional, with a depth of about 6 thousand meters. Drilling of the first well will begin in September this year.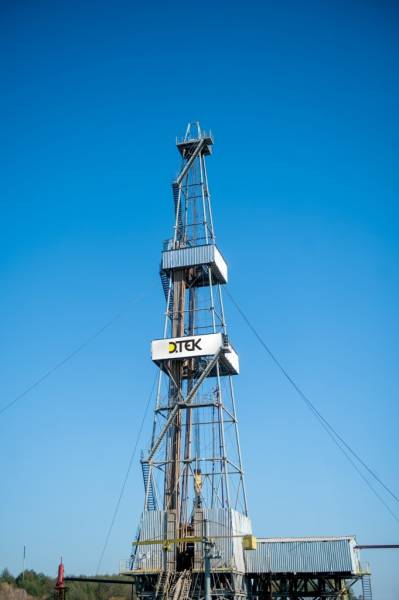 "Drilling equipment of "Belorusneft" fully meet our requirements and the staff has the necessary expertise in such projects. It is imperative for us to provide the drilling as scheduled, in compliance with the highest quality standards of industrial and environmental safety. I am confident that together with our Belarusian partners, we will be able to make another contribution to the development of gas production, which depends on economic and energy stability of Ukraine", – said General Director of DTEK Neftegaz Igor schurov.
Drilling of the first well will begin in September this year
"Our company, having considerable experience in providing oilfield services in Ukraine, aims at constant increase of their volume and range. Due to the geographical proximity, Ukraine is one of the key markets for the company. "Belorusneft" is interested in establishing mutually beneficial partnership with one of the largest participants in the oil and gas market of Ukraine — DTEK Neftegaz. We have a very responsible approach to such a challenging and iconic project as the drilling of gas-condensate and gas wells on the territory of Ukraine and expressed confidence that those expectations will be reinforced by the quality of our services" – commented the General Director of Belorusneft Alexander Lyakhov.
Comments
comments