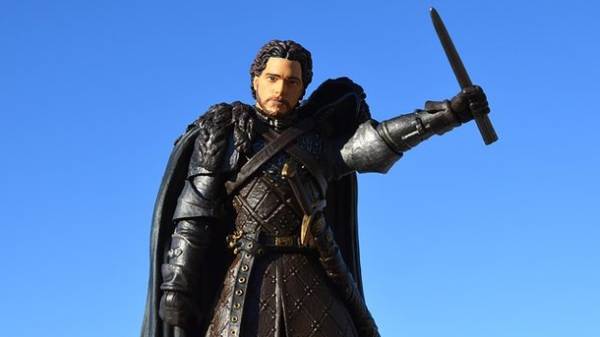 The popular TV series "Game of thrones" has captivated many people. In anticipation of the 7th season of the portal Work.ua chose the most brilliant characters of the series, analyzed their characters, habits, actions, and bringing to reality, put in the walls of a traditional office.
TOP 7 characters from "Game of thrones", which can be found in any office
Cersei Lannister: Amateur explosive party
Beautiful and powerful, cunning and ambitious, such an employee must have in every team. She not refrains from criticism of everyone and everything, with remarks, can not stand. Most annoying when not doing her bidding.
Hobby is manipulative and scheming, but when dealing with complex work tasks shows incompetence. Trying to take a leadership position, but an effective leader it is.
Loves explosive corporate parties and cocktails, never misses an opportunity to boast that, working in the office stays in perfect form.
Jon snow: independent and honest
Promoted only thanks to their virtues: honesty, observation and diplomacy. And started a security guard at the Agency with some strange name like "Night watch".
The son of an influential man, who, however, did not give him all the wealth of this world on a silver platter, and sent to build a career on their own.
An avid dog lover. Winter wears a coat of a Doodle, but without a hat.
Petyr Baelish: master of coin
That is the main accountant. He was imposing and young, but despite this, his black hair already touched with gray.
Experienced and skilled financier, which successfully operates not only money but also people, especially when it comes to getting their own personal gain. Colleagues try to stay away from him and to apply only in case of emergency. Well, right, he was still a schemer.
Jaime Lannister: Mr. popularity
The female half of the team loves this pretty boy. No wonder — he was an athlete, involved in some unusual sports like fencing.
Started working from a young age, and only to 30 years has taken a leadership position. In the company of a survivor, knows how to approach the new leadership — has experienced a change of more than one head. A strong leader.
Daenerys Targaryen: guardian figurines
Fragile, tender, ready to fulfill any order of the chief, an employee-Daenerys looks at first glance. Her sharp tongue. She knows how to stand up for themselves, to prove the importance of the project for which taken.
His advantage was not considered a beauty, and knowledge of several foreign languages. Everything he does, does well.
On her Desk there is an eternal order, and decorate it with figurines of dragons. Hobbies — travelling and paragliding.
Arya stark: student practice
Belongs to a generation of hipsters comes to work in torn jeans and a shirt out of burlap. Turning to one of your colleagues uses the phrase "good man". Always says what POPs into her head. Perfectly formed, it has a lot of creative ideas that immediately attempting to implement the workflow of the company.
See also: How not to lose your dream job during the holidays: the summary should work for you
Bold, brave and strong, endowed with a keen sense of justice. However, they do not stay long in this type of work. Faced with constant restrictions, finds a new place. Oh, those Millennials.
Jorah Mormont: guard-romantic
Middle-aged, but strong and effective guardian. In critical situations, for example, in the case of the visit of inspection bodies, acting quickly and decisively. Romantic, sympathetic to the young blonde from the accounting Department, and every morning delivers her passionate speech. Loves to please everyone.
Comments
comments