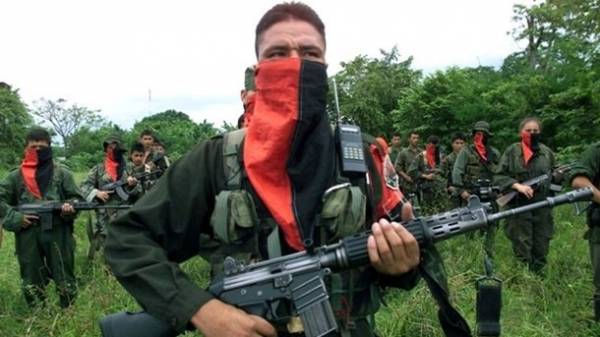 Russian prisoner managed to escape from the rebels who call themselves the national liberation Army (ELN) in Colombia, while taking away the weapons from the guards and wounding several people, reports "RIA Novosti" with reference to the statement by the rebel group.
It is noted that escaped from the rebels was a citizen of Russia and Armenia. As the representatives of ANO, his name is Arsene (Lavon) Voskanyan.
The rebels say that Russians were preparing for release. The incident occurred during his transport: he attacked one of the guards, took his gun and shot five more guards, and then disappeared. It is reported that during the fight he also took a bullet.
"Units of the ELN went along with the wounded, the situation with the gentleman that drove for the exemption remains unknown," – says the rebels.
ANO notes that Voskanyan was kidnapped in November 2016, when he worked in the jungles of Colombia fishing poisonous frogs. The rebels stress that the Russian Embassy through the Red Cross asked them to free their citizen.
Comments
comments