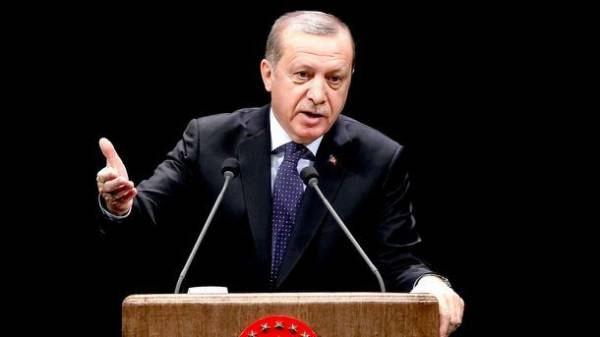 Turkish President Recep Tayyip Erdogan has threatened that the Netherlands "will pay" for the removal of the Minister and for not let the Minister of foreign Affairs for planned rallies.
About the same time, Erdogan stated during a speech in Istanbul, according to AFP.
"Hey, Holland! If you sacrifice the Turkish-Dutch relations for the sake of elections on Wednesday, you will pay the appropriate price," said Erdogan, referring to parliamentary elections that will be held in the Netherlands on 15 March.
"They know what is diplomacy", – said Erdogan, noting that the incident "could not go unanswered".
Minister for family Affairs, Fatma Betul Saiyan Kai expelled from the country after she was banned from performing at the rally in the Dutch city of Rotterdam.
Turkish officials said that she and her entourage encountered a "rough and tough treatment".
"They will pay for threatening my citizens, Minister of foreign Affairs of my country," he added.
Recall that the Turkish foreign Ministry had recommended Ambassador of the Netherlands, who is now on vacation for some time not to return to his duties.
As previously reported, Dutch authorities decided to expel the Turkish Minister for family Affairs, Fatma Betul Saiyan Kai, as her visit threatened public order on the background of aggravation of Dutch-Turkish relations.
The Turkish delegation arrived in Rotterdam in the evening, but were unable to get into the Embassy because the police blocked approaches to it.
It is worth noting that the Minister Kai in any case could not speak at the rally at the Embassy, where she is headed, as before the police with dogs dispersed the protesters.
Earlier on Saturday, the Netherlands has banned a Charter flight, the foreign Minister of Turkey, who intended to hold a propaganda meeting with Turks living in Rotterdam, on the eve of the constitutional referendum.
Comments
comments