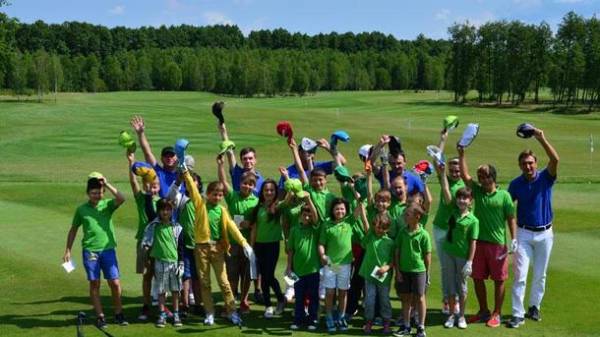 During summer holidays students can not only relax but also improve your health in one of the sports camps in Ukraine. Professional coaches will teach the necessary skills and will teach children to mandatory. The website "Today" has collected a list of popular Ukrainian sport camps.
"Grenada sports 2017"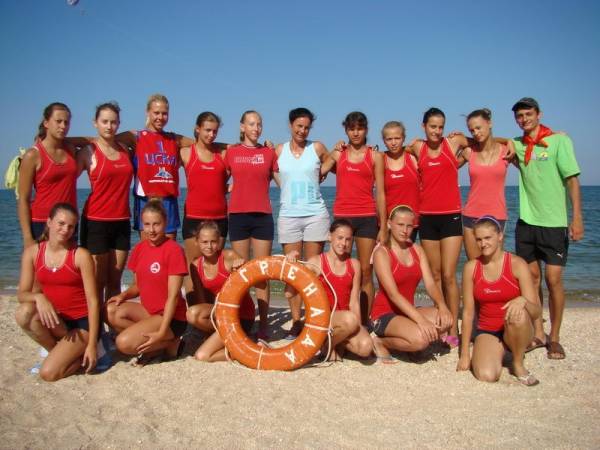 What I learned: children are kept active exercise. The camp has a swimming pool, a running track, a dance floor, a soccer field, basketball and volleyball courts, tennis court, jumping pit, a climbing wall and the Mat. Athletic campus: Swedish ladder, horizontal bars, parallel bars, rope, balance beam, punching bag, gymnastic rings, barbell.
Program:
Every day: sports training, access to the beach.
Excursions and water Park
Location: Grenada is located on the coast of the Azov sea in the resort Arabat spit in Kherson region. The nearest railway station – Genichesk – 33 km.
What types of amenities: accommodation for five people in a room, conveniences on the floor.
Price: from 4 312 to six thousand hryvnia.
"I am winner"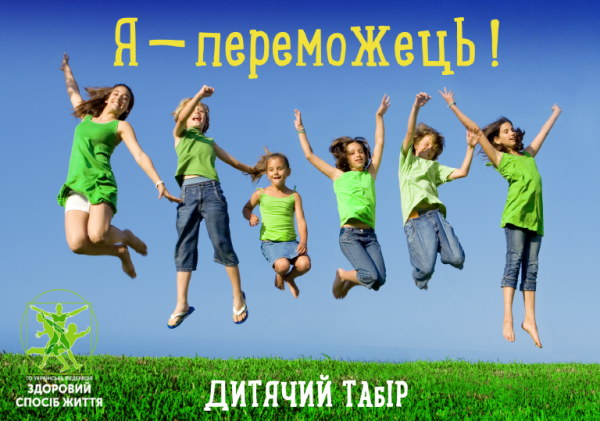 What will be taught: camp coaches, including Olympic Champions, to help
to identify what sport the child has the ability to conduct effective training. During trainings and competitions, children learn to set goals and achieve them. Learn to work in team, to take responsibility. You will gain the skills necessary for forming true leaders of the modern world.
The camp is a creative Studio, a game room, cinema, reading and dance halls, pool and salt room, a roller rink and stadium.
Program:
The camp is located on a closed territory
Quality food
Daily training with the Champions for special programs
Master classes and individual lessons
Training, consulting
Location: Kyiv region, perejaslav-Khmelnitsky district, Tsybli pp.. Mob.: +380(68)526-08-28
Price: from 11 300 to 19 000 UAH Duration – from 10 to 18 days.
"Residential Golf Camp Sports – Golf camp"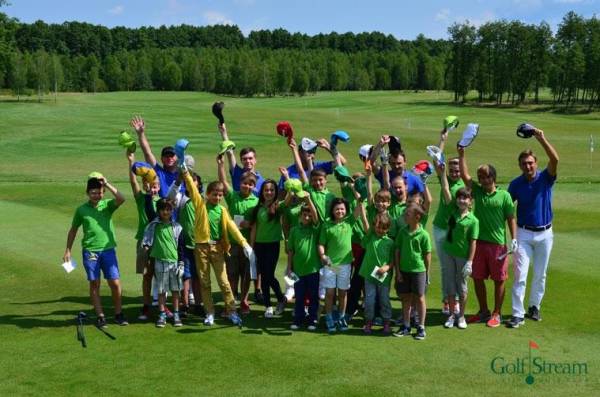 What will be taught: camp promise to teach to play Golf, razbiratsya in klikach and beats. The children will undergo training in the fields.
Program:
Golf swing, fundamentals of the execution of the Golf swing
Pitching, short game, the strokes on Chipping&Putting Greens
Long shots, hitting at Driving Range
The site-ti, the position of the ball
Sand bunkers, methods and rules
Play on a professional Golf course
Loose impediments lost balls
The pace of the game, strategy and tactics of team play
Etiquette and adherence to rules during the game
Location: Kyiv, grinevskii highway 1
Cost: 10 thousand (7 days) and 15 thousand (14 days).
"Profy Camp – Marine fleet"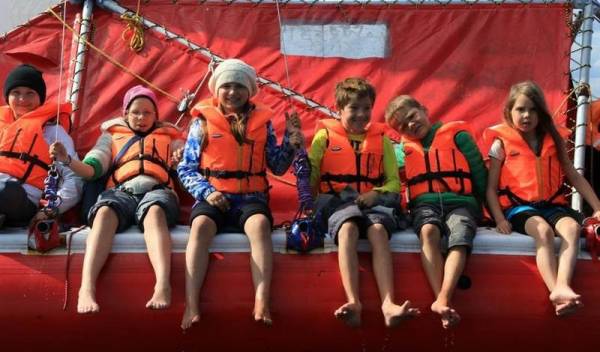 What I learned: the programme participants will learn to sail a catamaran. "Children will learn to make the right decisions, you will find real friends. The programme promotes the spirit, physical and personal qualities, teach yourself self-sufficient in domestic terms, to take care of your belongings and equipment, to observe personal hygiene, to understand and respect other participants" – promise the organizers of the camp.
Program:
• 8:00 am Wake up.
• 8:15 Charging.
• 9:00 Breakfast.
• 9:30 Cleaning and beds.
• 10:00 Training according to the program group, swimming, excursions.
• 14:00 Lunch.
• 14:30 lunch sleep. Or the group sessions.
• 16:30 high Tea.
• 17:00 Classes in groups, swimming.
• 19:00 Dinner.
• 20:00 Evening event depends on the group (video classes, guitar evening, night out, playing thematic groups, meeting with the guest).
• 22:00 Event groups for reflection.
• 22:30 Prepare for bed.
• 23:00 lights out.
Where: Rybakivka, the base of "Sea wave"
Value: 7 600-8 600 UAH
"BuShin" – summer camp Aikido club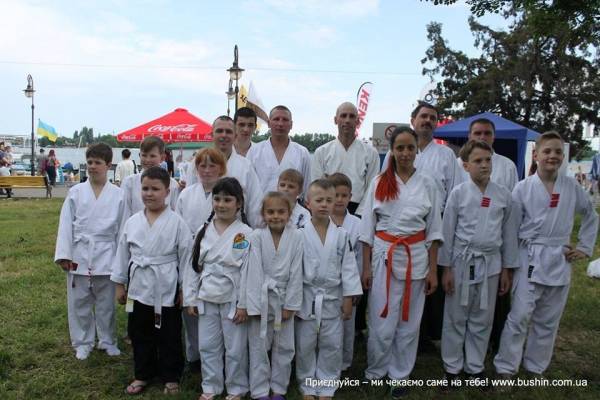 What will be taught: Aikido is a modern martial art that has the effectiveness in terms of the method of self-defense, therefore, will allow you to resist the enemy. "In Aikido, the techniques are performed due to displacement of waste from the line of attack, throws or holds. Here do not use blocks and strikes. Special attention is paid to the insurance," – said on the website of the camp. Students will be taught the basics of martial arts, will hold a series of trainings.
Program:
• Aikido training.
• Archery.
• Applied classes.
• Military tactical games and activities.
• Introduction to the martial arts world.
• Swimming in the river and playing in the water.
• Sports and outdoor games.
• Obstacle course and a rope Park.
• Quests.
• Parties.
• Mugs and sections.
Where: Kiev oblast, village Pirnove
Price: 7 500 USD (10 days) and 10 500 UAH (15 days)
Comments
comments